District System Strengthening Coordinator
Description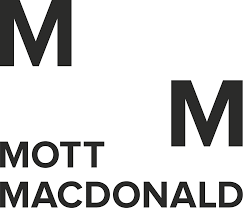 Job Description
The District Systems Strengthening Coordinator will be required to do the following:
In conjunction with the Key Advisers, National Performance Leads and the regional support teams the District System Strengthening Coordinator (DSSC) based in each SESIL-supported district will support the implementation of the district support package. The DSSCs will work closely with and through a range of district level stakeholders, adopting a coaching, mentoring and facilitation approach. The DSCCs will also work closely and support the District / Municipal Education officials to implement programme activities.
At the end of the programme, improved performance would be seen in:
·
Raised standards of achievement in literacy and numeracy in grades 1-3
·
Enhanced quality of experience for both pupils and teachers
·
Sustained school-based staff development
·
Improved school management
·
Strengthened community involvement
·
Improved accountability.
You will be embedded in each SESIL supported District to provide technical support for implementation of project activities involving mainly the districts support package. These officers will work closely with and through the District technical and political leadership.
·
the purpose of which is to strengthen district education management systems in order to achieve better learning outcomes for boys and girls, particularly at the lower primary level.
·
Provide day-to-day support for implementation of the District support package.
·
Support and participate in activities pertaining to improving the performance of district education management and administration, in particular initiatives that support the strengthening of systems in:
o
Prioritising: focussing on a small number of core priorities that offer the greatest potential for achieving better learning outcomes for all children.
o
Using evidence: getting and using education performance data and information to monitor performance and drive improvement.
o
Problem-solving: ability to adopt a problem-solving approach that identifies and analyses bottle-necks in performance
·
Support and participate in activities in the following key areas of district education management and administration:
o
District education planning, budget and resource allocation, including the distribution and allocation of teachers (deployment and transfers)
o
District education office management routines of progress checks on priorities and follow-up actions
o
District monitoring and supervision of primary schools, including school inspection
o
Establishing literacy and numeracy benchmarks through which to measure learning outcomes
Candidate Specification
Required competencies and experience
1.
Strong communication skills - ability to express ideas and information clearly and simply, both verbally and in writing. A high level of written and spoken English is essential.
2.
Strong analytical skills – ability to investigate and understand constraints and bottle-necks
3.
High levels of creativity and innovation – ability to develop and test new approaches to old problems
4.
Leadership and team work – ability to support others through mentoring and coaching
5.
Facilitation skills – ability to design, prepare and deliver training and consultation workshops
6.
Sound understanding of Uganda's education system, decentralisation and local government processes and practices.
7.
Understanding of the concepts and principles of Managing for Results (or similar, e.g. Performance Management, Results Oriented Management, Deliverology)
Qualifications and experience:
1.
Relevant graduate (or postgraduate preferred) qualification in education preferred
Varied and recent experience of working in service delivery with, or in, local government, preferably in a performance improvement capacity.
This role involves travel to a number of schools, a motorbike is provided for work travel so a valid riding permit is required
Job Profile
Cambridge Education has been appointed by the Department for International Development (DFID) as Managing Agent on the Uganda Strengthening Education Systems for Improved Learning (SESIL). SESIL seeks to impact on the equity and quality of measurable learning outcomes for girls and boys in Uganda, the programme will focus on three core components:
(i)
Building strong foundations – to increase the numbers of girls and boys reaching grade appropriate learning standards in literacy and numeracy in primary schools;
(ii)
Enhancing assessment and exams – to strengthen the assessment system so that it leads to more Ugandan children learning what matters for their future;
(iii)
Supporting a mixed economy – to support the Government of Uganda to work more effectively with non-state providers and financiers of education, including through direct support to a network of secondary schools.
The role of District Systems Strengthening Coordinator will sit within the "Programme Technical Team' which is responsible for ensuring that all technical aspects of SESIL run effectively. This Team will be based both in the National office in MoES Legacy Towers and in the Regional Offices (Arua and Mbale)
SESIL has a package of interventions to support districts to improve learning for all children by better managing for results.
The package is made up of inter-connected and mutually dependent activities which, in combination, will strengthen district education systems in a lasting, sustainable way.
The main areas of development involve four main groups of stakeholders: district managers, school leaders and teachers, as well as parents and communities.
Specialist technical support to these district-based staff will come through the regional support teams who will provide technical guidance and operational oversight. These regional staff will work out of a small regional project office, with appropriate administrative and logistical support.
Overall technical direction and support will come from SESIL's Kampala-based team, working in partnership with MOES and its agencies.
WARNING: Do not to pay any money to get a job. Please report fraudulent jobs to info@everjobs.ug