Youth Coordinator and M&E Officer Consultant
Description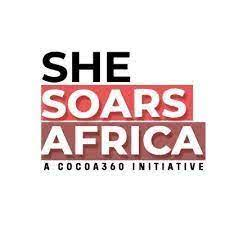 SHE SOARS! (Sexual and reproductive Health & Economic empowerment [SHE] Supporting Out of school Adolescent girls' Rights and Skills [SOARS]) is a seven-year, Global Affairs
Canada-funded project. SHE SOARS is a multi-stakeholder project working on the areas of sexual and reproductive health and rights and economic empowerment in Kenya, Uganda and
Zambia. As part of YCSRR's mandate, our focus will be to strengthen the capacity of youth-led organizations in the region & deliver on youth-led SRHR advocacy and
•meaningful youth engagement and empowerment across the project. In light of our key principles of co-leadership, co-ownership and co-creation, our intervention will be to improve effectiveness of youth-led organizations' capacity to advocate for evidence-based, accountable and equitable SRHR policies, legal frameworks and services.
About the Role
The YCSRR is seeking services for a Youth Coordinator and M&E Officer Consultant. The individual will coordinate & support the activities of the SHE SOARS Youth Advisory Board and lead on the monitoring & evaluation of YCSRR activities..
This person is to be based in one of the two implementing countries of SHE SOARS (Uganda or
Zambia), for an initial duration of twelve months, with a possibility of renewal.
Job Description – Duties & Responsibilities
1. Coordination, support & monitoring and evaluation of Youth Advisory Board activities (50%)
The Youth Coordinator role will support the SHE SOARS project directly, through serving as the main staff member to coordinate the activities of the Youth Advisory
Board. This includes:
● Design and implement an internal communications strategy to efficiently connect the YAB activities with the implementation of the SHE SOARS project.
● Design and facilitate meetings, discussions and participatory processes.
● Provide an interface for effective communication between YAB, SHE SOARS partners, and YCSRR Secretariat.
● Record the YAB's work for institutional memory and reporting.
● Generate reports, minutes and briefs for SHE SOARS partners & staff form the
YAB's work.
● Ensure that there is information flow on advocacy messaging and objectives between partner organizations, membership and other stakeholders.
● Communicate with partners and program staff to ensure relevance and quality of activities.
Ensure project learning is generated, documented and shared within the project with the support of the Project Manager.
● Support the activities of the Youth Advisory Board by coordinating logistics and availability of resources with YCSRR secretariat and partners.
● Analyze youth needs, develop solutions and identify resources necessary for the achievement for the YAB's mandate
● Ensure achievement of the SHE SOARS goals through implementing the YAB work plan within the partnership's established time frame.
● Prepare, calendarize and schedule YAB engagements, and connect directly with
YAB members to ensure optimum conditions of engagement.
● Build enabling environments and safe spaces according to the needs of YAB members and project leaders.
• ● Support the Youth Advisory Board in the planning, implementation and evaluation of activities, including training, events, conferences, etc.
● Support YAB members in developing reports for their activities.
● Support mentorship of YAB members
● Perform other duties, as directed.
2. Monitoring & Evaluation (50%)
The Youth Connector will also be responsible for Monitoring & Evaluation activities of the general programs implemented by the YCSRR. They will design programme monitoring systems, build the capacity of staff in their analysis and dissemination of data, and coordinate information management and reporting for the Youth Coalition.
Primary Responsibilities:
● Implement and assess the monitoring & evaluation frameworks and tools for the
YCSRR's programs.
● Facilitate design of SMART objectives, logic models, monitoring frameworks and evaluation plans.
● Ensure alignment of M&E activities with YCSRR's goals.
● Contribute to the development of annual work plans to identify project targets and ensure inclusion of M&E activities.
● Update the database of all projects/advocacy activities and ensure accountability on a regular basis.
● Develop additional databases and tracking tools as needed to demonstrate the effectiveness of YC's project interventions.
● Generate indicator reports for tracking progress against key indicators as needed.
● Contribute to the development of project reviews, assessments, surveys and other analytic or evaluation processes and products.
● Ensure that lessons learned from SHE SOARS evaluation are properly included in the organizational M&E plan.
● Conduct results-oriented monitoring and evaluation training for staff and members of the organization.
● Other duties as assigned.
Eligibility and Other Criteria
● YCSRR is an organization of young people under 30 years old. Only applicants below 30 years old are eligible for this position.
● The YCSRR is committed to decolonizing SRHR practice and to allow young people from targeted countries to lead on the projects that affect them. The applicant is to be based in Uganda or Zambia and will work remotely.
Youth Coalition for Sexual and Reproductive Rights recognizes the contributions and critical perspectives that individuals from minority groups and communities that face systemic
• Exclusion bring to our team. People including, but not limited to, those from the following groups are encouraged to apply: women; mothers; single parents; immigrants; people of colour; lesbian, bisexual, gay, two spirit, transgender, gender non-conforming, queer, and questioning people; intersex people; people with disabilities; and those marginalized on the basis of class or caste.
Who we are looking for
The ideal candidate has experience working directly with young people in participatory processes and co-creation. They are also an expert in monitoring & evaluation, coordination, and advocacy knowledge related to sexual and reproductive health and rights and/or have experience working with youth and adolescents. The individual must have cultural awareness and experience with youth-led and/or community-led initiatives in one of the SHE SOARS three implementation countries. The consultant will have experience of mobilising young people, and an interest in youth-centered issues. They will also share values that are aligned with our Principles and Values.
The working language of the YCSRR is English.
Required
● Efficient written and oral communication skills in English
● Excellent interpersonal skills and clear communication skills
● Strong experience working in the field of monitoring and evaluation
● Demonstrated experience in designing, implementing and operating M&E systems from project initiation to close out. This includes a Bachelor's degree, or equivalent work experience
● Ability to synthesize information and communicate it effectively to diverse audiences, design and implement efficient workflows and procedures
● Demonstrated ability in community building and organizational communication
● Strong commitment to the principles of anti-oppression practices and demonstrated commitment to YCSRR principles and values
● Demonstrated capacity to work both in a self-directed manner and collaboratively with other staff and volunteers
● Demonstrated SRHR related advocacy skills including team coordination, management, logistics, outreach, networking, and planning. These skills can have been developed through either education or work experience
● Demonstrated success in establishing partnerships and building rapport with youth leaders
● Proven experience in facilitating organizational communications channels and utilizing software for remote working
● Experience of managing project deliverables, time management and working with multiple stakeholders
● Ability to work in a fast paced environment and manage deadlines with minimal supervision
● Proven ability to work autonomously and in a remote-based setting
● Experience and/or knowledge of one or more of the following areas: gender; sexual and reproductive rights; comprehensive sexual education; public health; adolescents and youth; minority rights; rights-based initiatives; youth-led spaces and/or community development
• ● Strong commitment to the principles of anti-oppression practices and demonstrated commitment to YCSRR principles and values
● Demonstrated capacity to work both in a self-directed manner and collaboratively with other staff and volunteers
● Demonstrated ability working in multicultural work environments
● Willingness and ability to travel within the region (Kenya, Uganda and Zambia)
Desired
● Involvement in a youth-led and/or social change initiative, organization, or network
● Experience working in local/national government, intergovernmental or international
NGOs, or grassroots / community-led initiatives
● Knowledge of the issues surrounding youth and adolescent social and economic empowerment
● Experience working with volunteers and with remote teams
● Experience in innovative approaches to advocacy design
● Familiarity with Results Based Management
WARNING: Do not to pay any money to get a job. Please report fraudulent jobs to info@everjobs.ug