Description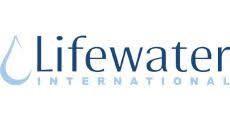 Lifewater International (Lifewater) is a Christian water development organization dedicated to effectively serving children and families by partnering with underserved communities to overcome water poverty. Motivated by our faith in Jesus Christ, we serve vulnerable populations as a demonstration of God's gracious love for all people. Lifewater serves all people, regardless of religion, race, ethnicity, or gender.
JOB SUMMARY:      
As part of the Vision of a Healthy Village (VHV) program, support the WASH Technician in hardware and water committee implementation and monitoring in primary schools and villages. This includes regular monitoring of water committees and hardware (water sources and school latrines), monitoring and oversight of ongoing construction, and supporting the WASH Technician in daily activities. All monitoring will use AKVO forms.
KEY AREAS OF RESPONSIBILITY:
Work with WASH Technician and Program Manager to create a detailed quarterly monitoring schedule for water committees, water sources, and school hardware that is efficient and effective.
Support WASH Technician in providing direct oversight of construction to ensure the highest quality of work.
Assist the WASH Technician as needed with the following tasks:

Verifying contributions of Water Committees or School Committees for hardware contributions
Procurement process and logistics
Supervising daily workers and contractors during construction of hardware
Fixing of sign posts and hardware IDs
Support in strengthening supply chain management in the program area by connecting with hardware dealers with Water Committees and Hand Pump Mechanics through provision of pricelist of spare parts and the parts suppliers

Document any lessons learned and share with WASH Technician and Program Manager
Accurately capture all monitoring and oversight data will be recorded digitally using AKVO
Maintenance Phase:
Perform monthly monitoring phone calls to Water Committees to encourage and measure sustainability
Perform quarterly monitoring visits to water sources, following-up with WASH Technician to address any problems identified
Personnel:
Submit weekly 15/5 and timesheet to supervisor.
Participate in weekly one-on-one supervision meetings with supervisor.
Participate in regular staff and skype meetings.
Perform other tasks as required.
KEY INDICATORS OF SUCCESS:
Monitoring 100% of Water Committees in maintenance phase by monthly phone calls with all data entered into AKVO
Monitoring 100% of water points in person on a quarterly basis with all data entered into AKVO
90% of water committees are functional
90% of water points are functional
QUALIFICATIONS AND EXPERIENCE:
Diploma/Degree in one of the following fields: – Water Engineering; Civil Engineering, Hydrogeology, Environmental Engineering, Sanitation Engineering, Construction Management or related Engineering field. Additional training in Water quality testing, drilling, supervision of contractors is an added advantage
Desired: 2 years of experience in delivering rural safe water solutions.
Basic experience with smart phones and computing skills.
Ability to work independently and with teams to produce high quality results in a multi-cultural setting.
PERSONAL SKILLS AND QUALITIES:
Must be a committed Christian, active in a local church
Commitment to the mission, vision, and core values of Lifewater International
Flexible and adaptable to changing environments
Honest and dependable in all areas, including finances
Strong desire to work in and serve rural communities
Ability to drive and ride a motorcycle with a clean driver's license (Class A)
Knowledge of the local languages (Lusoga, Lulamogi or Luganda) is an added advantage.
Willingness  to reside within the area of jurisdiction  after appointment
WARNING: Do not to pay any money to get a job. Please report fraudulent jobs to info@everjobs.ug
Popular Jobs