Description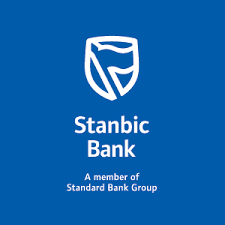 Job Purpose
Responsible for and co-own the client outcomes in Trade for the portfolio of clients through the TBCT (both revenues and risk outcomes (such as NPLs)). For clients that are Trade centric, take responsibility as the TB in the TBCT (as directed by Head Trade).
Accountability for deep understanding and hence foretelling the client needs' evolution for the client portfolio, in the space of Trade and Trade Finance.  This may include, identifying the changes in service requirements / market benchmarking in Trade for a specific sector (leveraging the knowledge of multiple clients in an eco-system/sector).
Manage the Trade product suitability risk / transaction structure appropriateness risk for the client portfolio, through the TBCT (as directed by Head Trade) thereby ensuring that we are doing the right business the right way.
Key Responsibilities/Accountabilities
Output group 1*
Sales 
Outputs and measures*
Input into, as consulted, for the working capital planning phase, sales pitch/presentation phase and appropriate phases of client engagement and pipeline management, as a member of the TBCT
Take responsibility for the Trade deal structuring requirements (working with Solutions Structuring Group(SSG)) – be it in terms of transaction structuring, legal documentation and implementation.
Grow volume and value of core Trade business for the bank in line with budget.
Harness and maximize existing and new business opportunities for Trade Finance in the country.
Leverage cross-sell opportunities to increase our wallet share of existing clients business.
Have good understanding of client's supply chain needs and develop / implement appropriate Trade solutions.
Maintain a reasonable customer deal-pipeline
·         Constantly review, prioritize and manage product performance of a given portfolio / segment against targets by tracking all recorded performance and activity measures.
Measures:
Achievement of economic and balance sheet targets for Trade
Increased growth in the market share and profitability of the Trade portfolio
Trade product proposition successfully positioned in the market
Output group 2*
Product management
Outputs and measures *
Take responsibility for the Solutioning/Proposal generation phase, to meet the risk management & working capital financing needs for a client (taking responsibility for Trade product suitability, market competitiveness, pricing, product risk analysis) as a member of the TBCT
Take ownership of all Trade products and services and work with internal stake holders to deliver these products to the clients.
Provide market intelligence on Trade business
Increase Trade product usage among existing clients
Acquire market information and develop appropriate sales strategies for the product .
Prepare product performance management reports to respective business segments on a regular basis.
Provide weekly report on sales and activities (performance tracking)
Support the processing of Trade Finance applications across the bank by liaising with Credit and Credit Support teams.
Measures:
Achievement of economic and balance sheet targets for Trade
Increased growth in profitability of the Trade portfolio
·         Trade product proposition successfully positioned in chosen bank segments
·         Successful delivery of projects / programmes for key initiative
Output group 3*
Stakeholder management
Outputs and measures
Effective coordination of respective stakeholders to ensure delivery of excellent Trade solutions to the clients.
Collaborate with Regional Managers, Commercial Banking Suite Heads, Branch Managers, Relationship Managers and Business Bankers to achieve Trade Finance sales through respective forums such as BDCs.
Report to the Head Trade on Trade Finance business within the bank network
Identify alliances and partnerships through which to extend the bank's capability to innovate, incubate and market innovative products and solutions.
Measures:
Quality internal and external relationships (e.g., with customers, internal trade value chain and external stakeholders)
Preferred Qualification and Experience
Formal minimum qualification 1*
Type of qualification: First Degree
Field of study: Business Commerce
Other qualifications, certifications or professional memberships
Professional qualification
Knowledge/Technical Skills/Expertise
Experience required 1*
Job Function: Personal and Business Banking
Job Family: Trade
Years: 3-4 Years
Experience Description: Awareness/knowledge of the full range of Banking products and services (including Operational products, Electronic Banking, Treasury, and Foreign Trade. Ability to understand, interpret and conduct financial statements analysis will be an added advantage. Not less than 4 years of postgraduate experience with minimum 3 years of trade sales management in a financial institution in Uganda. Previous experience in trade portfolio management with in a financial institution in Uganda
PLEASE NOTE: We will never ask for money or any form of payment as part of our recruitment process.
WARNING: Do not to pay any money to get a job. Please report fraudulent jobs to info@everjobs.ug
Popular Jobs