Trade Development Officer
Description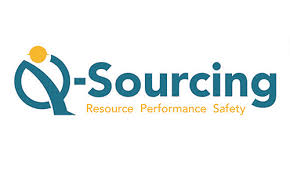 About This Job:
Q-Sourcing Limited trading as Q-Sourcing Servtec is a manpower management solutions firm operating in the East African Region in the countries of Uganda, Kenya, Tanzania, Rwanda, and South Sudan.
On behalf of one our clients we are looking for a competent, skilled, and experienced Trade Development Officer to work in Kampala Uganda
Objective: 
To manage and improve the product availability in marketplace by sales and distribution of all product ranges to meet customer & consumer demand.
 KEY responsibilities: –
Establish new accounts by organizing and planning daily work schedule to build on existing or potential sales outlets.
Study the type of sales outlet and adjust content of sales presentations
Study potential volume of dealers and focus on sales efforts
Make and submit orders by referring to product literature and price lists
Gather current marketplace information on newly introduced products, delivery schedules, pricing, and merchandising techniques to monitor competition
Investigate problems; prepare reports; develop solutions, and make recommendations to management to resolve customer complaints
Conduct daily sales review meeting with CRs
Daily update distributor route score board and daily route ride with CR.
To analyze route sales report and forward the same to sales head
To conduct market visit to outlets within the distributor territory to boast secondary sales
To monitor compliance to cooler standard and POS placement
To train, guide, control and motivate CRS and provide weekly feedback to sales head on all competitors' activity.
Contribute to team efforts in accomplishing organizational goals
Minimum 2 to 3 days full's stock should be maintained based on the sales trend (seasonality)
Mix ration   should be established and strictly followed time to time –soda/water/swag
OWP pack should be stored away from direct sunlight or covered area to ensure the product quality.
FIFO system should be followed and practiced at Distributor place.
Slow moving product must rotate from one place to another place to avoid any product expiry at DB, Wholesale, and retail outlet.
The order placement should be done in morning including the bank deposit.
Any trailers breakdown should be follow-up with DM /MM to get stocks quickly otherwise alternative arrangements should be made in case of long breakdown.
Do the right Selection of CRs for sales and distribution task. Get involved in this exercise.
  Induction training should be provided for any new joining of CRs with basic knowledge of selling & handling consumer product in competitive market.
Key requirement
Bachelor's Degree in B'Com, Business admin, Marketing, or related field
2-3 relevant experience as Trade Development Officer,
Knowledge of Relevant Products and Sales,
Written and Verbal Communication,
Interpersonal Communication skills,
Negotiation skills,
Critical Thinking,
Ability to Meet Goals,
Ability to Work Under Pressure,
High Energy Level,
Motivation skills,
Ambition oriented,
Technical Skills,
Attention to Detail.
Attain good   customer relationship and maintain high level of satisfaction in competitive market
Good communication skill having knowledge (spoken& written) of English, local languages added advantages depending the locations
The CRS should be well kitted with Company Branded T-shirt and with Caps.
The CRs should have approach of covering door to door service and need to develop new markets.
Evaluate the CRs job performance every month and based on gaps. Need to train, coach, and develop each CRs in distributor place to meet requirements.
WARNING: Do not to pay any money to get a job. Please report fraudulent jobs to info@everjobs.ug