Technical Advisor – VAW Influencing
Location

Kampala, Uganda

Date Posted

November 25, 2019

Category

Management




NGO



Job Type

Full-time



Currency
UGX
Description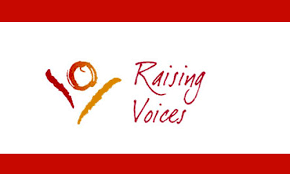 At Raising Voices, we know that change begins with ourselves. Working at Raising Voices is not just a professional experience; it is a personal journey. We support each other in reflecting on and envisioning the change we seek in our individual lives. We take the time to meaningfully examine why we each do this work, what it means to do this work, the values and dreams that brought us here, and how through our work, we grow ourselves.
Department:                                  Violence Against Women (VAW) Prevention
Supervised by:                               VAW Prevention Coordinator
Place of work:                                  Raising Voices Kampala Office, with some travel outside Uganda
Supervisees:                                      N/A
Job Role
Role Overview: The Technical Advisor for Influencing provides strategic and inspiring leadership for the
implementation of the VAW prevention Influence strategy that strives to ensure that practice-based
learning and feminist perspectives inform key program and policy related decisions for effective VAW
prevention programing in Uganda, regionally and globally.
Key Result Areas Duties and Responsibilities
Strategic Support
Lead the strengthening and development of new and existing initiatives and set strategic directions for VAW prevention Influencing efforts at Raising Voices.
Remain updated with the emerging issues and discourse within the VAW prevention field.
Lead the coordination of VAW prevention collective activism and strategic initiatives including working groups, reviews of policy and program documents, planning and implementing advocacy activities.
Plan and facilitate advocacy events and feminist processes.
Participate in strategic reviews and planning processes at organizational; departmental and team levels.
Development and dissemination of publications
Lead full cycle of publication development (writing, reviews, revision, design supervision, dissemination, uptake) of policy briefs, think pieces, journal articles and advocacy pieces on critical VAW prevention issues.
Develop content and updates for the Raising Voices website.
Develop feminist communications that convey Raising Voices' core advocacy aims for VAW prevention.
Support Collective Activism
Work in collaboration with the VAW Prevention Team, CEDOVIP and other feminist organizations in Uganda to promote accountable practices to women and women rights movements.
Coordinate the activities of the Community for Understanding Scale Up (CUSP).
Support and participate in the Coalition of Feminists for Social Change (COFEM) initiatives and amplify feminist perspectives in programming and advocacy efforts.
Develop materials, learning events, publications and partnerships to capitalize on opportunities that promote the goals of joint and Raising Voices-led initiatives.
Planning, assessing and reporting
Coordinate the preparation of annual, quarterly workplans and specific activities plans for the influence team; and monitor and assess quality of activities, and revise plans if required.
Track progress of the work and record in the organizational learning framework, engage in R&A discussions to generate learnings.
Ensure timely reports for activity, quarterly and annual are prepared for the VAW influence using organizational reporting template.
Identify learning agenda for the area and support learning initiatives such as e.g. PLIs; and integrated learning into practice/initiatives.
Resource management
Lead in the preparation of annual budget for VAW prevention Influencing work to enable implementation of annual work plans.
Prepare detailed budget prior to the implementation of each activity and request the required funds.
Review monthly financial reports and provide feedback.
Ensure financial and other resources are utilized efficiently and effectively.
Relationship building and partnership management
Build and maintain mutually productive relationships with partners and other likeminded organizations.
Represent Raising Voices in national, regional and global forums and events.
Hold regular reflection with partners to enable strategic evolvement of partnership
Work in a feminist, collaborative and accountable way with all members of the VAW prevention team and Raising Voices more generally.
Organizational engagement
Work in close collaboration with the VAW Prevention Coordinator.
Supervise, mentor and support any VAW Prevention Influencing staff, interns and consultants.
Participate and co-facilitate in VAW prevention team and Raising Voices meetings, staff retreats, reviews, strategies and processes.
Support in preparation and facilitation of team and staff development sessions. Understand other areas of Raising Voices work and explore ways to build synergies
Other • Any other related duties assigned
Person Specification
Education 
Minimum - BA Degree in development, social work, gender, human rights fields or related area
 MA is a plus
Essential Experience 
At least 5 years of NGO experience in a senior position in Africa.
Demonstrated experience implementing VAW prevention programmes, including influencing program and policy decisions.
Experience in coordinating coalitions or working groups.
Production and dissemination of publications and communication campaigns.
Experience in promote women's rights within a feminist framework.
In-depth knowledge of a feminist analysis of violence against women.
Essential Skills & Competences
• Excellent written and oral communication skills in English.
• Excellent strategic planning, analysis and visioning skills.
• Committed to feminist activism.
• Integrity.
• Maintains high standards of quality programming and professionalism.
• Exhibits high levels of professionalism - good communication skills, time management, takes initiative, meets deadlines, is honest and cooperative.
• Contributes to positive organizational culture, embodies the core values of Raising Voices.
Applying Instructions
Please submit
a) cover letter;
b) CV;
c) one page writing sample that articulates your understanding of how practice-based learning can strengthen activist organizations and contribute to advancing the field of violence prevention.
Send to
jobs@raisingvoices.org
with the subject line " VAW Influencing Technical Advisor".
Incomplete applications will not be reviewed or considered.
Shortlisted candidates only will be contacted by 16th December 2019.
WARNING: Do not to pay any money to get a job. Please report fraudulent jobs to info@everjobs.ug