Supervisor – Regional Marketing
Description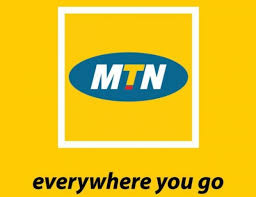 MTN Uganda Limited is an equal opportunity employer and is seeking to recruit competent individual to fill the following Position;
Job Title: Supervisor – Regional Marketing
Reports to: Manager – Trade Marketing and Retail Management
Division: Marketing
No. of Vacancies: 1
Main Job Functions:
Strategic input
• Translation and execution of the Marketing strategy into regional marketing plans
• Manage and implement appropriate regional strategies to address the Consumer and business value proposition launches in support of the MTN Uganda Business strategy.
Ensure maximum leveraging of regional marketing Communications plans
Monitor competitive regional marketing activity aimed at the Consumer and business Segments and implement relevant actions to remain competitive.
• Build MTN brand awareness, market presence, affinity, visibility, and likeability across target market sectors and across regions by using traditional and non-traditional media
• Ensure alignment of regional marketing messages with overall Brand and Communications messages and themes
• Liaise with Segmentation and Customer Insights teams to continuously deepen customer understanding through research and ensure an insight driven approach to communicating to customers.
Implement marketing programs for the allocated region to improve customer satisfaction in the regions
• Implement relevant regional advertising and promotional plans across the sales channels in the region
Regional Trade Marketing Strategy
• Contribute to, challenge, and implement the long-term strategy for Regional Field and Trade Marketing and ensure alignment of all activities undertaken in the unit to the strategy
• Analyze Regional market share trends and highlight areas that may be developed further
• Trade Marketing/Category Management process and solutions with external & internal customers to grow market share in the regions
• Contribute to the development of the Regional Trade Marketing plan to achieve defined business objectives for all regions
• Analyze competitors' actions and positioning in the regions
• Develop, implement, and manage a Regional Trade Marketing and Communications plan in line with brand, target segments, value propositions and retail sector requirements
Lead organizational thinking on Regional Trade marketing communications
• Coordinate and implement marketing programs that increase MTN's regional brand presence and market share
• Act as the conduit between Sales and Marketing in the region, focusing on influencing key stakeholders to deliver activity that sits within the overall Marketing/Brand Strategy of the specific region.
• Work closely with the sales team to ensure that trade marketing plans are aligned with sales objectives and revenue targets
Operational Planning and Execution
• Develop and implement promotional activities in the region.
• Develop, execute, and monitor performance of all programs designed to increase MTN's market presence in the allocated region
Manage and monitor the execution of Regional Trade Marketing initiatives including but not limited to;
o Attending radio interviews to support and promote MTN's customer value propositions incl. the 'promoter' score
o Ensuring MTN's brand building activities in the assigned region are consistently executed in line with the MTN Brand guidelines/strategy including but not limited to ATL (radio, TV, outdoor…), Trade activity incl. retail and signage visibility, sponsorships…
o Supervising and reporting on the execution of trade activations and performance of 3rd party vendors deployed to support this function
o Assisting the media team in managing and monitoring booked media properties in the respective regions
• Contribute to the Company's goals and objectives and improve market share, customer satisfaction and productivity performance in the regions
• Develop trade promotional plans with key customers and channels for the region
• Ensure alignment across the Sales and Marketing organizations on field sales needs and marketing initiatives, including coordination with Trade Marketing Manager and budget management.
• Monitor and improve processes to link all Marketing activities with the activities of the Sales team in the regions
Ensure alignment across the Sales and Marketing units on field sales needs and marketing initiatives, including coordination for delivery of Trade Marketing requirements
• Translate Marketing Communications strategy into operational implementation plans, and drive the execution thereof
• Develop a Regional Trade Marketing plan and contribute to the overall Trade Marketing strategy
• Own the Regional Trade marketing calendar and work with Marketing Communications to integrate and align with the overall MTN campaign roadmap
• Oversee execution of POS/BTL campaigns through regional Trade Marketing programs
• Development and roll out of Customer engagement programs, activities and competitions in the regions
Identify, evaluate and assess new Regional Trade Marketing opportunities
• Consider local conditions, as well as competitor activity to create competitive advantage
• Engage with multiple stakeholders both internally and externally to maintain operational standards and to ensure relevance of activity.
• integrate into the Engine Room operating and reporting framework to ensure effective management of regional performance.
Customer Management
• Work with sales and service teams to define customer experience requirements for the Consumer segments in the regions
• Ensure customer needs and requirements are satisfied through appropriate systems, processes, and procedures.
• Align service delivery across regions to changing market segment requirements and enhance customer experience.
• Understand regional customer needs; develop and fine-tune systems to meet those needs accordingly within the scope of the defined end-to-end customer experience
• Define the overall specifications of the end-to-end customer experience for the regions in coordination with the CEX team.
• Develop specific communication and promotion campaigns with Marketing Communications team and work with Customer Development and Retention to develop usage stimulation and retention campaigns
• Identify trends/patterns pertaining to customer needs in the regions and filter this information through the business to continually improve all aspects of service delivery.
Customer Satisfaction
• Align service delivery to changing regional dynamics
• Understand regional customer needs and develop and fine-tune systems accordingly
• Ensure regional customer needs and requirements are satisfied through appropriate systems/processes/procedures
Financial Management
• Ensure that sales teams reach desired targets on gross and net acquisition, ARPU and market share figures in the regions
• Manage the effective execution of allocated POS/Retail Communications and contractual obligations in the regions
• Forecast, plan, develop and review regional budget to provide MTN with return on investment
• Manage and optimize the budget at regional level ensuring all expenditure is in line with the agreed budgets
• Monitor costs and determine initiatives to optimize resources.
• Identify opportunities to generate additional revenue
Education:
• Bachelor's degree in a business-related course with a bias in Marketing.
• Professional certification like CIM is of added advantage.
Experience:
• In depth understanding of the telecommunications industry, FMCG and brown goods marketing principles
• At least 5 years of experience in leading retail and service operations in the mobile technology and/or in retail-intensive B2C industries, preferably with a significant service and technology dimension
• At least 5 years of experience in similar positions, in fast-moving technology intensive industries
• A strong background in marketing and/or advertising
Skills/physical competencies:
• A "street smart" attitude
• People management and leadership skills – the ability to hire the right people, get the best out of people, and make sound decisions
• Feedback skills
• Relationship skills – to build relationships to facilitate efficient workflow
• Coaching skills – to develop the team and staff
• Scanning skills – to search for new ideas, trends, and principles
• Strong "can-do"attitude combined with an ability to use minimum resources to get maximum outputs
• Systems thinking – understanding the "big picture"
• Delegating skills
Other:
• Business acumen – an understanding of the business as a whole
• Negotiation skills
• Analytical skills
• Planning skills
• Conflict management skills and ability to influence decisions
• Communication skills
• Time management, specifically the ability to prioritize
• People skills – creating and nurturing the tone of the internal culture
• Flexibility – the ability to adapt and change in the light of changing circumstances / new information
• Culture diversity management skills
• Stress management skills
MTN Uganda Limited has the obligation to safeguard its employees through providing a working environment that is safe and without risk to the health of its employees. MTN has a Vaccination policy for all its employees to be fully vaccinated against Covid-19 in order to work from its offices and premises. Female applicants are strongly encouraged to apply.
WARNING: Do not to pay any money to get a job. Please report fraudulent jobs to info@everjobs.ug