Stores and Logistics Officer
Description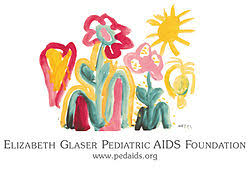 Reporting relations:
Stores and Logistics Officer will report to the Senior Office Administrator.
Job Summary.
Stores and Logistics Officer will manage the stock and inventory for the Foundation stores both on site and off site. The role includes keeping up to date record of all inventories in stock. The job holder will be in charge of verifying all goods before receiving them and recording them into stores records. Stores and Logistics Officer will be responsible for preparing all dispatches to the field and periodically reporting these dispatches to management. The job holder will ensure all assets are properly engraved before delivery to the recipient. The job holder will keep an updated Assets records for property in facilities and in the program office. The job holder will be expected to keep the stores neat and orderly for access and efficient management. The holder will produce periodic reports.
Key Duties and Responsibilities
Receive and record all procurements and disbursements.
Track all dispatched items to ensure that they reach their final destinations and also track the incoming goods to ensure timely delivery.
Maintain stock levels and maintain these at the required levels.
Issue stocks as requested and ensure they are properly authorized.
Ensure the safety of items in the store and that only authorized staff access the store.
Maintain an orderly and up to date documentation and filling system of the stores documents.
Keep up dated inventory of equipment, furniture and other assets of EGPAF that are at the office and with beneficiaries.
Ensure proper arrangement and clean storage area with shelves labeled properly.
Carryout periodic stock taking.
Make stock variance reports to Senior Office Administrator.
Periodically report expired stocks to senior management team and arrange for their disposal.
Make regular report about movement and general stores operations.
Any other duty as may be assigned by supervisor.
KNOWLEDGE, SKILLS AND ABILITIES.
A degree in procurement, supply chain and logistics management or stores management any other business related field.
Knowledge in computer operation in packages such as Microsoft office packages.
Experience in working in medical stores will be an added advantage.
KNOWLEDGE, SKILLS AND ABILITIES.
Application of supply chain management techniques e.g. re-order levels, ABC or Pareto Analysis.
Skills in inventory management.
Good writing and reporting skills
Team player.
Employee status
Nothing in this job description restricts management's right to assign or reassign duties and responsibilities to this job at any time.
Elizabeth Glaser Pediatric AIDS Foundation is an equal opportunity employer.
WARNING: Do not to pay any money to get a job. Please report fraudulent jobs to info@everjobs.ug