Description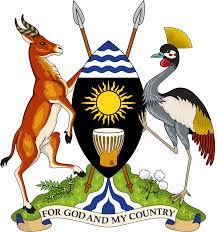 Job Title : Stenographer Secretary
Scale : U5
Reports To : Personal Secretary or Immediate Supervisor
Responsible for : Pool Stenographer
Job Purpose
To provide Secretarial and office managerial services.
Key Outputs
i. Dictation taken, transcribed and error free work produced;
ii. Correspondences, mails and other information for the office received and disseminated
iii. Meetings organized and decisions circulated to the relevant action offices;
iv. Clients received and guided to relevant offices;
v. Telephone calls attended to on the third ring;
vi. Appointments made and followed up;
vii. Office cleanliness and orderliness maintained;
viii. Office equipment, materials and imprest managed and accounted for; and
ix. Activities of the lower secretarial staff supervised.
Key Functions
i. Taking and transcribing dictation and producing error free work;
ii. Receiving and disseminating correspondences, mails and other information for the office;
iii. Organizing meetings and circulating decisions to the relevant action offices;
iv. Receiving and guiding clients to relevant offices;
v. Attending to telephone calls on the third ring;
vi. Making and following up on appointments;
vii. Maintaining office cleanliness and orderliness;
Skills
Records and Information Management;
Information and Communications Technology;
Public Relations and Customer Care;
Time Management; and
Confidentiality.
Education Requirements
Ordinary Level Certificate with al least 2 credits including English language and three (3) passes.
UNEB Certificate or diploma in secretarial studies or equivalent qualifications from a recognized awarding institution with the following subjects.
i. Business Communication Stage II
ii. Typewriting Stage II(40 wpm)
iii. Shorthand Stage II (80/90 wpm)
iv. Office Practice II/Secretarial Duties II
v. Computer skills using word processing.
Applying Instructions
Applications should be submitted in triplicate on PSC Form 3 (Revised 2008) to the
Secretary District Service Commission,
P.O Box 88
Kamuli, 
The application forms can be obtained from any District Service Commission or the Public Service Commission Offices, Farmer's House, 2nd floor Kampala. Applicants should not attach originals but only three (3) certified Photostat copies of Transcripts and Certificates/Diplomas/Degrees, plus three (3) recent colored passport size photographs.
Applications should bear the title of the post as well as the reference number specified against the vacancy. Serving Officers must route their applications through their Head of Civil Service or Heads of departments, who should be reminded of the closing date to avoid delay.
WARNING: Do not to pay any money to get a job. Please report fraudulent jobs to info@everjobs.ug