Description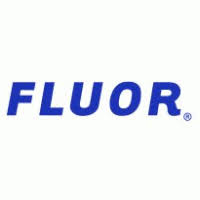 Responsibilities
Provides comprehensive functional support to the Service Desk / Work Control function.
Performs all service desk functions – provides customer service; creates, enters and tracks service orders and project work orders using MAXIMO system; evaluates priorities.
Communicates status updates as required; documents service order completion and final status in accordance with project requirements.
May provide task-level guidance to less experienced personnel as directed. Scans work orders and related documents; ensures proper archiving of department records. Performs administrative and functionalSupervision Exercised:
As directed by management, may supervise employees or subcontractor personnel in accordance with the "General Supervisory Duties and Responsibilities" addendum.Typical Requirements:
Position may be located in a wide variety of environments, from conventional indoor office workspace to project worksites with harsh, working and living conditions.
To ensure compliance with safety, health and security requirements in the contract, employee will possess the ability to read, write, speak and understand the English language at the intermediate level as
necessary to perform assigned job functions.
Position requires the basic skills and physical ability necessary to perform assigned job functions.
Fluor values the contributions of a diverse and inclusive workforce and is an Equal Employment Opportunity employer.Requirements
High school diploma / GED equivalent, or an equivalent combination of education and experience, and three (3) years to six (6) years related experience. Requires computer skills and proficiency using email,
Microsoft Office or specialized applications as necessary to perform assigned job functions.
Popular Jobs