Description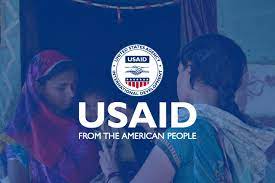 USAID Advancing Nutrition is USAID's flagship multi-sectoral nutrition project, led by Jşi Research & Training Institute, Inc. (JSI), and a diverse group of experienced partners. Launched in September 2018, USAID Advancing Nutrition implements and provides technical support to nutrition interventions across sectors and disciplines for USAID and its partners. The project's multi-sectoral approach draws together global nutrition experience to design, implement and evaluate programs that address the root causes of malnutrition. Committed to lising a systems approach, USAID Advancing Nutrition strives to sustain positive outcomes by building local capacity, supporting behavior change, and strengthening the enabling environment to save lives, improve health, build resilience, increase economic productivity and advance development.
The USAID Mission in Uganda provided USAID Advancing Nutrition with a scope of work (SOW) to begin programming in Uganda with a June 2021 to June 2023 performance period. The overall purpose is to support the Government of Uganda to reduce inicronutrient deficiencies by improving the quality of diet through strengthening compliance to food fortification standards, entorcement, and monitoring. USAID Advarcing Nutrition will engage stakeholders such as the National Working Group on Food Fortification, Private Sector Foundation of Uganda, civil society, regulatory agencies like the Uganda National Bureau of Standards, the Ministry of Health, Office of the Prime Minister, Uganda Bureau of Statistics, and the Ministry of Trade, industry, and Cooperatives to implement and support actions to strengthen food fortification for public health impact. There are four key objectives:
1. Increase the capacity of the public sector to enforce food fortification standards and regulations
2. Increase the capacity of the private sector to comply with foodfortification standards and regulations.
3. Strengthen partnerships and stakeholder coordination in food fortification.
4. Raise awareness of the benefits of fortified foods
USAID Advancing Nutrition is committed to creating a diverse environment and is proud to be an equal opportunity employer. All qualified appiicants will receive consideration for employment without regard to race, color, religion, gender, gender identity or expression, sexual orientation, national origin, genetics, disability, age, or veteran status. We are looking for the following professional;
Senior Technical Advisor
The Senior Technical Advisor will provide senior-level technical assistance for the implementation of activities, working in collaboration with the Chief of Party and Deputy Chief of Party to ensure the on-time submission of contractual deliverables. The ideal candidate will have experience leading fortification efforts on USAID-funded projects. The Senior Technical Advisor will report to the Deputy Chief of Party, and may supervise some direct-reports. This position is based in Kampala, Uganda
Responsibilities: The Senior Technical Advisor will be an experienced advisor whose responsibilities include:
• Support the overall technical implementation of activities, under the guidance of the DCOP and COP.
• Support the National Working Group on Food Fortification (NWGFF) in coordinating national fortification efforts including developing an annual plan, strengthening capacity to build a membership network, strengthening capacity to use data to monitor the national fortification plan, and advocating for support and resources to institutionalize the NWGFF.
• Work with the Ministry of Heath, NWGFF, and UNBS to strengthen the quality control system for fortified foods.
• Work with industries to ensure compliance with mandatory fortification including documenting progress in implementation of food fortification, challenges encountered, lessons learned and new approaches for improvement to adherence to mandatory fortification.
• Work with USAID Advancing Nutrition Uganda technical team and the Deputy Chief of Party, take the lead in planning, executing, monitoring and evaluating fortification initiatives in the country.
• Take the initiative in identifying and supporting the functionality of private public partnerships for fortification in the country.
• Represent USAID Advancing Nutrition Uganda in fortification technical! and coordination meetings within the country, region, and in other places as needed.
• Liaise with other USAID implementing partners, INGOs, NGOs. research institutions and academia to consolidate efforts for fortification efforts, results, innovations and partnerships in Uganda.
• Support the Ministry of Health, NWGFF, UBOS and UNBS in the development, implementation and utilization of monitoring and evaluation systems for fortification in Uganda.
• Contribute to the quarterly and annual reports in collaborates with the COP, DCOP, and Monitoring, Evaluation and Learning Advisor Support development and review of yearly work plans, and contractual deliverables.
• Undertake any other responsibilities assigned by the supervisor or his/tier designee.
Required Skills or Experience
• Education: Master's degree in Food Science and Technology, Nutrition, Public Health, Food Processing Technology or other relevant discipline.
• Experience: Minimum of six (6) years of progressively responsible work experience working in food fortification projects of similar size and scope with a Master's Degree, or 9 years of experience with no Master's Degree.
• Prior experience on a USAID-funded project.
• Excellent English language skills, both written and spoken with strong presentation skills.
• Coordination and advocacy skills and experience
• Proven ability to manage multiple tasks, coordinate activities across different partners and with the government
• Must be authorized to work in Uganda Preferred Skills or Experience
• Demonstrated experience working with private and public sector actors.
• Familiarity with the monitoring, evaluation and learning standards of National Working Group on Food Fortification, UNBS and/or UBOS.
Applying Instructions
All interested applicants should submit a resume and cover letter to
hr_uganda@advancingnutrition.org 
Please include the job title in the subject line of the email.
WARNING: Do not to pay any money to get a job. Please report fraudulent jobs to info@everjobs.ug