Description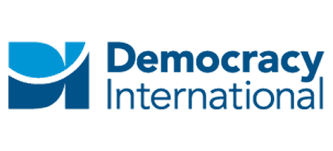 DI is seeking a Senior Team Leader for a Performance Evaluation of the joint USAID/Uganda and DFID Ugandas Governance Accountability, Participation and Performance Program (GAPP), a seven-year program.
The Uganda GAPP program, which seeks to improve government service delivery and increase the ability of citizens to hold officials accountable, focuses on three components:
Supporting and strengthening national-level government accountability institutions in their interaction with local governments
Strengthening local government revenue, procurement, financial, and planning systems
Strengthening civil society organizations and other non-state actors to improve accountability and bolster the voice of citizens.
This is a short-term consulting opportunity contingent upon an award to DI. The position will require 3-6 weeks of work in Uganda.
Job Responsibilities:
The specific responsibilities of the position include, but are not necessarily limited to, the following:
Provide technical leadership to the DI evaluation team
Maintain overall responsibility for quality of the performance evaluation
Design the evaluation, coordinate activities, arrange meetings, manage the evaluation team, and coordinate the final findings and recommendations into a report for USAID and DFID
Ensure methodological rigor, testing and revising instruments and approaches as needed
Provide leadership, coordination, and supervision of team members, including for the document review, draft work plan, draft questions, data analysis plan, and evaluation tools
Prepare and present the key findings of the evaluation and recommendations to USAID/Uganda and DFID, and other relevant stakeholders
Required Skills and Qualifications:
Advanced university degree in international development, political science, management, or other relevant field;
8 to 10 years of experience in project support and oversight, including leading and designing evaluations for USAID;
Minimum of 5 years of experience in good governance, civil society, or other related technical areas; experience in Uganda not required but preferred;
Demonstrated experience leading at least two USAID-funded evaluations within the last 10 years;
Extensive experience in conducting quantitative and qualitative evaluations;
Minimum of 5 years of experience with USAID compliance and reporting requirements as well as a thorough understanding of the USAID regulatory environment
Experience in Sub-Saharan Africa highly preferred
Strong interpersonal skills to effectively coordinate with a wide range of stakeholders;
Professional fluency in English is required.
About Democracy International:
Democracy International is committed to supporting active citizens, responsive governments, and engaged civil society and political organizations to achieve a more peaceful, democratic world. By developing and using new knowledge, tools, and approaches, we change peoples lives and improve development assistance in fundamental ways. To do this, Democracy International works in four core practice areas: Politics, Governance, Peace & Resilience, and Learning.
Applying Instructions
Interested applicants should submit a cover letter and a CV.
Applications will be reviewed on a rolling basis and the position will be filled as soon as a qualified candidate is identified. DI will only contact candidates of interest.
WARNING: Do not to pay any money to get a job. Please report fraudulent jobs to info@everjobs.ug
Popular Jobs