Senior Officer Internal Audit
Description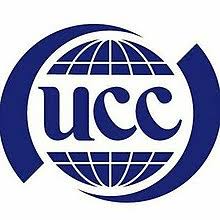 Job Grade UCC7
Department Audit & Risk
Division/Section Audit
Reports To ManagerPrimary Tasks/Responsibilities Internal and systems Audit Supervises None
Location Head Office
Job Purpose:
To review the effectiveness of the internal control systems, risk management and governance process and contribute to the improvement in the organization performance
Primary Tasks/Responsibilities
1. To effectively plan for assigned audit engagements by obtaining sufficient knowledge on best practices, the legal and regulatory frameworks, policies and procedure manuals for purposes of developing audit planning documents in accordance with Standards for the Professional Practice of Internal auditing and follow up on the implementation of recommendations and other agreed actions.
2. To assess risks in the Commission's operations and systems to ensure that all risks are identified for purposes of developing the department's work plan and communicate risk information to relevant authorities.
3. To execute audit engagements by obtaining sufficient supporting information to guide audit recommendations in accordance with Standards of the International Professional Practices framework of internal auditing.
4. To review financial accounting, administrative controls and operational records of the Commission to determine accuracy, soundness, reliability and compliance with accepted practices, procedures and the laws.
5. To review compliance with the Commission's policies, guidelines, established laws and regulations and document the findings.
6. To conduct value for money audit and report in respect of economy, efficiency and effectiveness of activities and transactions of the Commission.
7. Conduct evaluation of technical procedures and processes in the commission process to assess compliance with established policies, regulations, laws and recommended best practices and document findings with recommendations for improvement.
8. Contribute to the audit reviews of the Telecom and Courier operators' compliance to the Licensing obligations as per the License agreements, the Uganda Communications act 2013 and relevant laws.
9. Conduct process and systems audit, verify transactions for appropriateness and completeness and report on the findings with recommendations for improvement.
10. Perform any other duties as assigned by the Manager Internal and Systems Audit
Education and Professional qualifications
• A University Degree in Computer Science, Information Technology, Electrical Engineering or Telecom Engineering.
• Master of Business Administration, IT or Engineering.
• Certified Information Systems Auditor (Active)
• Possession of any of the following Certifications is an added advantage; Certified Internal Auditor (CIA), Certified Public Accountant (CPA), ACCA, or CPAU & CPAK, CRISK, CIRM.
Working Experience
• At least five years' experience of IT auditing in a busy organization.
• Previous experience working as an IT auditor or Engineer in telecom or Broadcasting company is an added advantage
• Demonstrate good knowledge in quality assessment and understanding of organisational Governance.
• Ability to conduct a risk assessment of a large organisation and develop the risk registers.
• An understanding of audit process and procedures and International Professional Practices of the Internal Auditing Standards.
Skills, Knowledge and Abilities
• Technical
• Demonstrated ability to perform Audit planning and implementation.
• Skills in Quality Assurance.
• Demonstrate knowledge and skills in Investigation.
Behavioural.
• Good Communication skills.
• Interpersonal skills.
• Strategic thinking and planning.
•  A person of high Integrity
WARNING: Do not to pay any money to get a job. Please report fraudulent jobs to info@everjobs.ug