Location

Kampala, Uganda

Date Posted

August 13, 2022

Category

Management



Job Type

Contract



Currency
UGX
Description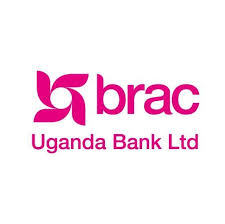 JOB DETAILS:
BRAC is an award-winning international nongovernmental development organization, with the vision of a world free from all forms of exploitation and discrimination, where everyone has the opportunity to realize their potential. BRAC is a leader in developing and implementing cost effective, evidence-based programs to assist poor and disadvantaged communities in low-income countries, including in conflict-prone and post disaster settings. It is an organization of and for the people of the Global South, pioneering new development and social enterprise approaches to equip communities to achieve prosperity. As well as being the world's biggest NGO by number of staff and people directly reached, BRAC has regularly been ranked the number one NGO in the world by the Geneva-based NGO Advisor, an independent organization committed to highlighting innovation, impact and governance in the non-profit sector. BRAC retained the top spot in 2020 among the top 500 NGOs for the fifth consecutive year.
BRAC was founded in Bangladesh in 1972 by Sir Fazle Hasan Abed. It started its first programme outside of Bangladesh in Afghanistan in 2002, and has since reached millions of people in 11 countries in Asia and Africa. BRAC has a holistic approach to development that uses a wide array of programmes and social enterprises, including in microfinance, education, health, agriculture, gender and human rights. BRAC believes that every person has inherent potential, and when an enabling environment is created and that potential is unleashed, even the poorest can become agents of positive change in their own lives, for their families and their communities
BRAC Uganda NGO started operations in Uganda in 2006. Through its unparalleled network of branches across the country, BRAC Uganda creates large scale, positive changes though a holistic and integrated set of programmes in Agriculture, Food Security and Livelihood (AFSL), Health, Education & youth Empowerment, Ultrapoor graduation (UPG), Emergence Preparedness & Response and a Seed Social Enterprise. BRAC Uganda Country Office is located at Plot 880, Heritage Road, Nsambya, Kampala.
About the Programme
In 2022, the Mastercard Foundation in partnership with BRAC International (BI) will be announcing an initiative that will create a positive and measurable impact for 1.2 million adolescent girls and young women and 9.5 million people across seven countries in East and West Africa, including Ghana, Kenya, Liberia, Rwanda, Sierra Leone, Tanzania, and Uganda
There is mounting urgency to support adolescent girls and young women (AGYW) living in poverty, which has been further amplified by the global pandemic. Through this partnership, scalable economic development approaches will be delivered in communities to foster the agency and voice of AGYW. They will have the opportunity to fulfill their aspirations, achieve sustainable livelihoods, and engage in advocacy issues.
BRAC International will implement an integrated and holistic model to address the various life cycles of a young woman living in poverty, ensuring she is able to transition safely from adolescence to adulthood. She will be equipped with the appropriate skills, tools, and access to finance to effectively exercise her agency and build a fulfilling and productive livelihood.
BRAC International is seeking applications from competent, dynamic and self-motivated individuals to fill the following positions in Uganda.
Job title: Senior Grants Manager
Job Purpose
The Senior Grant Manager will support the Country Office in strategic and operational stewardship over donor resources by applying a set of relevant systems, policies, procedures and tools to ensure that grants and contracts are donor compliant and best serve the organizational mission. Under the direction of a Country Director while receiving technical support from the Head Quarter Grant Management team, she/he will be responsible for ensuring that the country program adheres to all its grant management obligations internally within BRAC and externally with donors. This position is empowered to make recommendations for improvements needed within Country Office systems to support donor compliance. This role will work closely with all Country Office departments on proposals, financial and narrative reporting, monitoring and analysis, procurement and compliance processes
In the event of a major humanitarian emergency, the role holder will be expected to work outside the normal role profile and be able to vary working hours accordingly.
Responsibilities
• Strategy
• Expected to productively participate in SMT/ CMT Meetings and participate in shaping strategy for the Country Office, both within Grant Management remit and beyond.
• Ensure any internal or external grant management audit findings are corrective action.
• Supports Consortium building and management through participation in consortium meetings and negotiations, ensuring requisite contracts in place
• Participates in representation visits to donors/ external fora on behalf of BRAC
• Negotiate contract terms with donors directly in behalf of Country Office SMT/CMT
• Work with GRP Director of Grant Management and/or Affiliates to diagnose capacity building needs for Country Office in grant management and implement action plans to address
• Coordination
• Coordinates and negotiates Grant Management space with SMT/CMT to improve overall Country Office operational functioning
• Coordinates and negotiates the drafting process for financial and narrative reports among different teams, ensuring submission deadlines are met and reports of high quality
• Liaises with the donor/Affiliates regarding any clarifications on reporting dates or changing donor requirements and inform teams accordingly, update tracking systems Facilitates Kick Off meetings with a diverse stakeholder group.
• Facilitates monthly Grant Review Meetings with a diverse stakeholder group, notes action commitments and follows up to ensure completion.
• Facilitates Close Out meetings and actions.
• Participates in Global Grant Management community of practice calls and trainings on behalf of Country Office and applies relevant information and learning internally.
• Lead and coordinate Due Diligence of Downstream partners during grant implementation as needed.
• Supports adherence of complex donor compliance requirements across the Country and downstream partners through regular communication of compliance elements and training
• Supports the Rapid Assessment process by reviewing all calls for proposals with a compliance lens. Supports the Donor Contract review process by reviewing contracts with a compliance lens; Support teams across Country to ensure all opportunities, proposals, contracts and amendments follow BRAC processes. Ensure vetting of all partners complete and evidenced.
• Draft sub-grant agreements using endorsed template packages and ensuring that all donor compliance requirements are passed compliance issues to CMT
• Analysis
• Understand and have familiarity with the Country Office Master Budgeting process and cycle; support with grant management inputs.
• Support teams across Country to ensure all opportunities, proposals, contracts and amendments follow BRAC processes
• Ensure vetting of all partners complete and evidenced.
• Draft sub-grant agreements using endorsed template packages and ensuring that all donor compliance requirements are passed down
• Identify and address or escalate any potential
• Support review of proposal budgets to ensure correct budget template and identify questionable costs from donor compliance perspective
• Perform monitoring of grants, grant pending, portfolio spending and perform further analysis to aid in resolution of issues identified Maintain portfolio and pipeline tracker for the Country Office
• Maintain portfolio and pipeline tracker for the Country Office
• Maintain reporting tracker for the Country Office Portfolio Management
• Use Grant Management System and tools and monitor Country Office portfolio and performance in grant management
• Lead regular grant reviews and other monitoring across allocated portfolio
• Provide regular management information to the CMT on the performance of the active portfolio (Key Performance Indicators)
• Identify issues in active grant portfolio and apply problem solving skills to resolve these Support the SMT/CMT to develop action plans to address issues highlighted by grant metrics and indicators and implement those actions Capacity Building
• Capacity build more junior staff and promote learning in the grant management team, as applicable. Encourage professional development among Grants Management team Systems Maintain grant files in accordance with BRAC procedures
• Act as Country Office super user and lead on the BRAC Grant Management System, its reporting functions, and ensuring adherence to system guidelines to promote data quality
• Develop expert knowledge of Grant Management System & dashboard functionality, maintain up to date data and use GMS data for decision making.
Educational requirements
Masters/Bachelor's Degree in Finance, International Development or related field
Experience requirements
Minimum of 7+ years in development or related field experience in grants management and experience with INGOs & Multilaterals.
Skills and competencies
• Knowledge of the requirements of major institutional donors including budgeting, eligibility issues, compliance management, and reporting; experience of engaging with donors at a strategic level (UNHCR, USAID, GAC, DFAT, DFID, DEVCO, ECHO)
• Possess high understanding of program operations including procurement and field realities
• Possess understanding of the full grant cycle including proposal development phase
• Understanding of the financial aspects of grant management, ability to work with Finance Departments on grant management issues
• Show courage and confidence to have tough conversations with other CO teams, donors and Affiliates.
• Show high skills in coordination and negotiation, Strong attention to detail, problem solving skills, and ability to analyse trends.
• Computer literate (.e. Google Suite/ Word, Excel, Outlook, Internet Explorer, financial systems)
• Patient, adaptable, able to improvise, and communicate clearly and effectively under pressure
• Fluent communication (written and spoken) in English Knowledge of BRAC, its history, and its programmes and culture desirable
Applying Instructions
Please mention the name of the position in the subject bar
Only complete applications will be accepted and shortlisted candidates will be contacted.
NOTE: BRAC Uganda doesn't charge any fee at any stage of the recruitment process from the applicants. Should you have any doubts about the authenticity of any communication purportedly on behalf of BRAC Uganda please send us an email before taking any further action in relation to the issue at hand.
Persons with disabilities and women are encouraged to apply. If you feel you are the right match for the abovementioned position, please follow the application instructions accordingly:
Candidates need to email their CV with a letter of interest mentioning educational level, years of experience, current and expected salary to bimcf.uganda@brac.net
NOTE: BRAC Uganda doesn't charge any fee at any stage of the recruitment process from the applicants. Should you have any doubts about the authenticity of any communication purportedly on behalf of BRAC Uganda please send us an email before taking any further action in relation to the issue at hand.
BRAC is committed to safeguarding children, young people and vulnerable adults, and expects all employees and volunteers to share the same commitment. We believe every stakeholder and every member of the communities we work with has the right to be protected from all forms of harm, abuse, neglect, harassment, and exploitation - regardless of age, race, religion, and gender, status as an individual with a disability or ethnic origin. Therefore, our recruitment process includes extensive reference and background checks, self-disclosure of prior issues regarding sexual or other misconduct and criminal records and our values are a part of our Performance Management System
WARNING: Do not to pay any money to get a job. Please report fraudulent jobs to info@everjobs.ug