Senior Environmental Health Officer
Description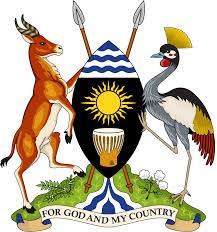 Job Title :                       Senior Environmental Health Officer
Salary Scale :             U4
Job Purpose
To promote hygiene and environmental sanitation within the Town Council
Key Outputs
Environmental health services planned and budgeted for;
Homesteads and public premises inspected for hygiene and environmental sanitation;
Refuse collection and disposal sites Inspected;
Community sensitized on Public Health Act, Regulations and By-laws;
Disease surveillance carried out;
Environmental health services monitored and evaluated;
Allocated resources accounted for;
Students & staff mentored and trained;
Health education and promotion activities conducted;
Staff performance appraised;
 Research activities done;
 Water sources identified, protected & sustained; and
 Food sources identified, protected & sustained.
Key Functions
i. Inspecting homesteads and public premises for hygiene and environmental sanitation;
ii. Inspecting refuse collection and disposal sites;
iii. Sensitizing the community on Public Health Act, Regulations and By-laws;
iv. Participating in disease surveillance and management of Environmental Health activities;
v. Accounting for allocated resources;
vi. Participating in research activities;
vii. Identifying, protecting and sustaining water resources;
viii.Compiling and submitting periodic reports to Senior Environmental Health Officer;
ix. Enforcing the adherence to Public Health practices;
x. Training and mentoring students & staff;
xi. Planning, budgeting, monitoring and evaluating environmental health services;
xii. Conducting health education and promotion activities; and
xiii. Conducting staff performance appraisal.
Skills
Planning, organizing and coordinating;
Concern for quality and standards;
Accountability;
Result oriented; and
Time management
Experience Requirements
Diploma in Environmental Health Science or its equivalent from a recognized Institution with 3 years relevant experience gained from a reputable organization
Must be registered and licensed with the Allied Health Professionals Council.
Education Requirements
Must have an honors Degree in Environmental Health Science from a recognized Institution or University
Applying Instructions
Applications are invited from suitable and eligible Ugandans to fill vacant posts currently available in the various Departments in Masindi Municipal Council and Masindi District Local Government as specified below:
Applications should be filled in triplicate on Public Service Commission Form No.3 (2008) and submitted to the
Secretary,
District Service Commission,
P.O. Box 67, Masindi 
The application forms are obtainable from the Public Service Commission Offices, Farmers' House, 2nd Floor, Parliament Avenue Kampala and District Service Commission Offices.
Applications should bear the Title of the post as well as the Reference Number specified against the vacancy. Applicants should attach three (3) recent passport size photographs, certified photocopies of their Academic Certificates, Transcripts Slips, copies
of Registration Certificates and valid Practicing Certificates / License ( for Health Workers who are required by law to register with relevant Professional Councils) plus other relevant documents.
Applicants already in service should route their applications through their Heads of Departments who must be informed of the closing date to avoid delay.
Applicants who shall not hear from the District Service Commission, on completion of the recruitment and selection exercise should consider themselves unsuccessful.
NB: Applicants already appointed in Public Service serving in the same scales/posts as the advertised jobs will not be considered.
WARNING: Do not to pay any money to get a job. Please report fraudulent jobs to info@everjobs.ug
Popular Jobs