Description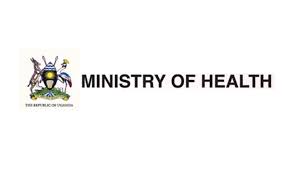 Lira Regional Referral Hospital (RRH) has received a grant from the United States Government through the United States Agency for International Development (USAID to implement a Government to Government (G2G) funded HIV and TB Health System Strengthening Project. The project aims at strengthening capacity of the RRH teams in HIV and TB service delivery, leadership, management, and accountability. Government to Government (G2G) is a USAID initiative to transition delivery of services and technical assistance to local partners including host government entities. The G2G initiative is also part of efforts to support local ownership and enhance the sustainability of results. The awards under this mechanism focus on HIV service delivery and health systems strengthening including public financial management. As one of the recipients of these awards, Lira Regional Referral Hospital invites applications from suitably qualified candidates for the following positions to be submitted to the address below not later than 5:00pm, 23 December 2021. Note that Health Workers recruited under this project will be given employment contracts by the hospital. These are full time jobs, so people already holding full time Government Jobs should not apply. Salaries will be based on Government of Uganda scales.
Post: Senior Clinical Officer 1 Post
Reports to: Medical Officer
Qualifications
• Must possess a Diploma in Clinical Medicine.
• Possession of a degree in Clinical Medicine and Community Health would be of an added advantage
• Must be registered and gazetted by Allied Health Professional Council
Experience
• Must have at least 3 years' clinical work experience gained through provision of HIV/TB care and treatment services within a government institution or donor funded program
• Previous working experience with PEPFAR funded activities is preferred
• Duties and responsibilities
• Provide comprehensive clinical care to patients, diagnosing, treating and managing patients
• Participate in the development and implementation of HIV/TB Clinic work plans.
• Assist the Medical Officers to maximize the continuum of care between the HIV/AIDS Clinic and other aspects of the program
• Participate in the delivery of quality health care to patients. Participate in research activities.
• Provide information to clients aimed at reducing vulnerability to TB/AIDs and other HIV related infection Ensure that the staff adheres to relevant codes of conduct and ethics.
• Participate in training of other workers through regular CMEs, mentorships and other in-service trainings.
• Provide technical support to nurses and counselors.
• Participate in quality improvement activities aimed at improving service delivery and clinical outcomes.
• Manages nursing activities.
• Provides adequate staffing and supervision. Participates in and contributes to staff development programs.
• Participate in ensuring use of materials related to HIV/ AIDS care and treatment, including clinical guidelines, protocols, algorithms, drug formularies, training materials, and monitoring and evaluation tools Improve adherence support systems.
• Identifies expected health outcomes. Involves the patient. family, and community in setting realistic goals to achieve desired outcomes.
• Plans comprehensive care that delineates interventions to attain expected outcomes.
• Collaborates with other disciplines.
• Ensures nursing actions are designed to promote, maintain, and restore patient.
• Participate in improving referral systems and community linkages through collaboration with the community incharge.
Applying Instructions
Applicants must be registered with the relevant professional council and have a valid practicing license were applicable. Applicants should also attach updated Curriculum Vitae, photocopies of certificates and testimonials of the academic credentials and contact information for 3 professional references to;
The Director
Lira regional Referral Hospital
P.O. BOX 2, Lira
Hand delivered to the Hospital Central Registry By email to: lirarrh@gmail.com File size must not exceed 2MB
WARNING: Do not to pay any money to get a job. Please report fraudulent jobs to info@everjobs.ug