Description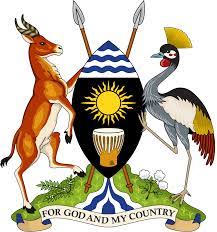 Job Title :                       Radiographer
Salary Scale :              U5
Reports To :                 Senior Medical Officer
Responsible For :    Darkroom Attendant
Job Purpose
To carry out radiographic imaging for diagnosis treatment and management of patients
Key Outputs
i. Work plans and budgets prepared;
ii. Patients prepared for investigation and treatment;
iii. Radiographic imaging carried out;
iv. Patients protected against radiation;
v. Patients in need of specialized imaging referred;
vi. Radiographic operational equipment maintained;
vii. Materials and sundries requisitioned and accounted for; and
viii. Reports prepared and submitted.
Key Functions
i. Preparing and submitting work plans and budgets for radiographic activities in the hospital;
ii. Preparing patients for radiographic investigation and treatment;
iii. Carrying out radiographic imaging and submit reports to Clinician;
iv. Providing protection to patients against radiation and radioactive materials;
v. Identifying and recommending referral of patients in need of specialized imaging;
vi. Maintaining radiographic operational equipment;
vii. Requisitioning and accounting for radiographic materials and sundries allocated; and
viii. Preparing and submitting performance reports to relevant authorities.
Skills
Planning, organizing and coordinating;
Guidance and counseling;
Records and Information management;
Information Technology;
Concern for quality and standards;
Ethics and integrity; and
Time management.
Education Requirements
Must have a Diploma in Medical Radiography from a recognized Institution.
Must be registered and licensed with the Allied Health Professionals Council.
Applying Instructions
Applications are invited from suitable and eligible Ugandans to fill vacant posts currently available in the various Departments in Masindi Municipal Council and Masindi District Local Government as specified below:
Applications should be filled in triplicate on Public Service Commission Form No.3 (2008) and submitted to the
Secretary,
District Service Commission,
P.O. Box 67, Masindi 
The application forms are obtainable from the Public Service Commission Offices, Farmers' House, 2nd Floor, Parliament Avenue Kampala and District Service Commission Offices.
Applications should bear the Title of the post as well as the Reference Number specified against the vacancy. Applicants should attach three (3) recent passport size photographs, certified photocopies of their Academic Certificates, Transcripts Slips, copies
of Registration Certificates and valid Practicing Certificates / License ( for Health Workers who are required by law to register with relevant Professional Councils) plus other relevant documents.
Applicants already in service should route their applications through their Heads of Departments who must be informed of the closing date to avoid delay.
Applicants who shall not hear from the District Service Commission, on completion of the recruitment and selection exercise should consider themselves unsuccessful.
NB: Applicants already appointed in Public Service serving in the same scales/posts as the advertised jobs will not be considered.
WARNING: Do not to pay any money to get a job. Please report fraudulent jobs to info@everjobs.ug
Popular Jobs