Description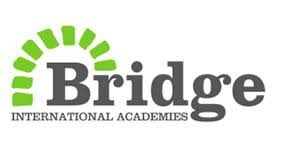 We work across Uganda to improve learning for underserved communities. We run a range of affordable schools across Uganda, working closely with the Ministry for Education and Sports to help improve education outcomes. We're data-driven and our models adapt to the needs of individual governments.
We design lessons based on the Ugandan curriculum. We're flexible wherever we can serve more marginalized communities and improve learning outcomes for children.
Job summary
As an Intern in the Public relations department, you will support Bridge through both internal and external communications. The role will include telling the Bridge story across all channels, creating content, and strengthening communications with journalists, stakeholders and opinion leaders. We strive for top performance and excellence in all that we do. We are committed to building positive staff and stakeholder engagement, a high public profile, strong reputation and a world-class brand.
Job Description
Daily Media monitoring and drafting a media coverage report for Uganda
Regular monitoring of relevant social media conversations and doing reports
Drafting short stories from pupils, teachers and other stakeholders
Create, edit and prepare content to be published on social media channels;
Track and share trends and digital marketing developments, translating these into creative advantage;
Map and prioritize external contacts within the media, and other external stakeholders;
Transcribing interviews
Taking photos for internal use
Tracking of ongoing education forums
What You Should Have
A University degree in PR or Communication
Prior experience as an intern will be an added advantage
Photography skills
Demonstrable ability to write compelling stories.
Excellent written and oral communication skills.
Proficiency with basic computer and PR applications including: Google Docs and News Alerts, MS Office Apps (Outlook, Word, Excel, PowerPoint, etc.)
Additional technology prowess given priority (WordPress, videoblogging)
Avid consumer of news, politics, entertainment and pop culture
Strong personal interest in education, political science, business issues or public policy.
You're also
A detailed doer – You have a track record of getting things done. You're organized and responsive.
You take ownership of every idea you touch and execute it to a fine level of detail, setting targets,
engaging others, and doing whatever it takes to get the job done. You can multi-task dozens of such
projects at once and never lose sight of the details. Likely, you have some experience in a start-up
or other rapid-growth company.
A creative problem-solver – Growing any business from scratch comes with massive and constant
challenges. On top of that, Bridge works in often fragile, sometimes volatile low-resource
communities and with complex government systems. You need to be flexible and ready to get
everything done effectively, quickly, and affordably with the materials at hand.
A relentless advocate – The children we serve and teachers we empower never leave your mind.
You know them, get them, have shared a meal with them (or would be happy to in the future). You
would never shrink back from shaking a parent's hand or picking up a crying child, no matter what
the person was wearing or looked like. Every decision you make considers their benefit, experience,
and value.
A malleable learner – You believe you can always do better. You welcome constructive criticism
and provide it freely to others. You know you only get better tomorrow when others point out where
you've missed things or failed today.
A data-driven decision-maker – When making decisions, you don't rely your intuition alone. You
collect data, you analyze it and make decisions with clear justifications.
A curious investigator – You ask why a lot. You don't just take what you see and accept it. You
wonder why it is that way, and are aware that the world we see is created by human choices and
actions – and it could be different. You wonder, and see the world as wonderful even when you want
to change a part of it that is unjust
WARNING: Do not to pay any money to get a job. Please report fraudulent jobs to info@everjobs.ug