Property Management Assistant
Description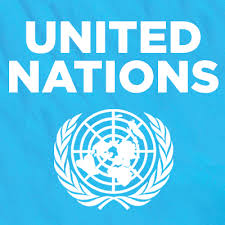 JOB DETAILS:
Job Opening Reference:
RSCE/GJO/PMU/006/0
Type of contract: Fixed Term
Duration: 1 Year (further extension subject to successful performance and extension of mandate)
Department: RSCE
Scheduled date for taking up appointment: ASAP
Title: Property Management Assistant
Grade: GS-5
Duty Station: Entebbe, Uganda
PLEASE NOTE THAT THIS IS A LOCALLY-RECRUITED POSITION, RESTRICTED TO UGANDAN NATIONALS AND/OR LEGAL RESIDENTS OF UGANDA
Women are strongly encouraged to apply
Qualified female candidates will be given priority tor selection (DPKO Under-Secretary General's Policy Statement on Gender Mainstreaming). Organizational Setting and Reporting Relationship. This position is in the RSCE (Regional Service Center Entebbe) Property Management Unit,
The Property Management Assistant at this level reports to the Chief of the Units .
Main Duties and Responsibilities:
Within delegated authority, the Property Management Assistant will carry out the following duties:
• Assists in receiving all deliveries of mission supplies;
• Conducts physical inspections and quality control of mission United Nations Property to ensure that all items are accounted for and in serviceable condition;
• interacts with other property management stakeholders and providers of services, Self-Accounting Units, Procurement Section, Joint Logistics Operations Center, and Local Property Survey Boards, as appropriate;
• Prepares and submits R&I reports, discrepancy reports, and disposal response for the unit chief's approval, where applicable;
• identities anomalies and/or discrepancies and the details thereof, or any other reason for rejection and records in Damage Discrepancy Reports (DDR), r posted on the system and presented to R&I supervisor and Procurement for immediate action;
• Processes Goods Receipt reports in Umoja and Riki Reports in Galileo inventory Management System;
• Maintains daily accurate and auditable property records in electronic inventory management system for property control and accountability in conformance with administrative instructions. guidelines, manuals and SOPs;
• Updates all physical verification records and data entry in the Galileo system;
• Assists stakeholders in application of property management policies and procedures to meet organizational standards and goals set up in the DFS Directives, ':SD Guidelines, mission's SOPs and KPIs;
• Produces Business Object reports on monthly basis and when requested by supervisor
• Drafts statements of requirements for contracts and services for disposal;
• Assists in monitoring the execution of contracts for ~ the disposal of properly and supplies, including all types of waste material;
• Assist SAUs in preparation of equipment write-offs and processing of write-off cases through relevant property survey boards;
• Assists in carrying out Board of Survey as and when required;
• Prepares statistical analysis and trend analysis on United Nations property;
• Supervises, trains and provides guidance to the team ' members;
• Reviews reports and makes recommendations.
• Performs other duties. as required
Competencies:
Professionalism: Shows pride in will and in achievements; demonstrates professional competence and mastery of subject matter; is conscientious and efficient in meeting commitments, observing deadlines and achieving results; is motivated by professional rather than personal concerns; shows persistence when faced with difficult problems or challenges; remains calm in stressful situations.
Planning & Organizing: Develops clear goals that are consistent with agreed strategies; identifies priority activities and assignments; adjusts priorities as required; allocates appropriate amount of time and resources for completing work; foresees risks and allows for contingencies when planning; monitors and adjusts plans and actions as necessary; uses time efficiently.
Client Orientation: Client Orientation: Considers all those to whom services are provided to be "clients" and seeks to see things from clients' point of view; Establishes and maintains productive partnerships with clients by gaining their trust and respect; identifies clients' needs and matches them to appropriate solutions; Monitors ongoing developments inside and outside the clients' environment to keep informed and anticipate problems; Keeps clients informed of progress or setbacks in projects; Meets timeline for delivery of products or services to client.
Education
High school diploma or recognized equivalent is required. A technical or vocational qualification in properly management or procurement is desirable
Work Experience
• A minimum of seven (7) years of progressively responsible experience in the field of property E management, inventory control, logistics, procurement or other related fields is required.
• Experience working within an international organization or non-governmental organization
• in a conflict or post-conflict setting is desirable.
• Experience in a snared service center is desirable
• Working experience in a multicultural and/or International work environment is desirable.
Other Skill:
• Valid national driving license is desirable
• inventory management system knowledge is an advantage
• Experience in weight and balance calculations, preparation and handling of cargo pallets for air and ground transportation is an advantage
• Computer literacy in word processing, spreadsheets is an advantage
• Operator licenses for forklift and/or other Material Handling Equipment (MHE) are an advantage.
Languages
• English and French are the working languages of the United Nations Secretariat. For the post advertised, fluency in oral and written English is required.
Applying Instructions
Please note that failure to comply with the below will render your application invalid for this process.
• All applicants must apply using a Personal History Profile generated from INSPIRA visit https://inspira.un.org  as soon as possible after the job opening has been posted and well before the deadline slated In the job opening.
• All applications must be accompanied by the following which MUST be provided at the time of submission:
• Signed Personal History Profile (PHP) as generated from INSPIFIA (visit https:/finspira.un.org to generate an account and the PHP) submitted as a PDF or JPEG attachment to the document.
• Latest performance evaluation report (for internal UN Candidates).
• Copy of High School Diploma.
• Copies of other relevant certificates and diplomas.
• PLEASE NOTE THAT ONLY APPLICATIONS SUBMITTED TO THE EMAIL ADDRESS: rsce2-recruitment@un.org  WILL BE CONSIDERED. NO HAND-DELIVERED APPLICATIONS WILL BE ACCEPTED.
• PLEASE ENTER THE REFERENCE OF THE JOB OPENING IN THE SUBJECT LINE OF YOUR E-MAIL.
• Evaluation of qualified candidates will include an assessment exercise which may be followed by competency-based interview.
• Each applicant must bear in mind that submission of incomplete or inaccurate applications will render that applicant Ineligible for consideration I01 the lob opening initial screening and evaluation of applications will be conducted based on the Information submitted. Applications cannot be amended following submission.
• This position is funded for an initial period of one (1) year and may be subject to extension. The position is OPEN TO NATIONALS OF UGANDA AND / OR LEGAL RESIDENTS OF UGANDA ONLY.
• PLEASE NOTE THAT ONLY SHORTLISTED CANDIDATES WILL BE CONTACTED FURTHER.
WARNING: Do not to pay any money to get a job. Please report fraudulent jobs to info@everjobs.ug
Popular Jobs