Description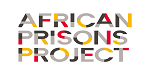 African Prisons Project – who are we? The African Prisons Project (APP) is a community of people passionately committed to bringing dignity, hope and justice to men, women and children in African prisons ensuring equitable access to justice, health and education. Our 2020 strategy focuses on developing change makers amongst prison staff and inmates who use the law to bring justice to the most vulnerable in society; to begin assembling world-class law teachers, law makers and practitioners to aid the training and development of our people; and to plan our expansion as we look to establish ourselves as a social enterprise, offering legal education and legal services in Africa and beyond. APP has a Christian ethos which leads us to serve all regardless of their religion, background, offence, sentence, race, gender or any other factor. We believe every person's life is fundamentally valuable—our past need not define our future. We are inspired by Jesus' example of bringing justice and compassion to those rejected by society and seeing great value in those that others' have written off. Purpose of the role: To support the Country Director in the programme management and strategy delivery of APP's thematic areas of Health, Education and Access to Justice providing leadership and direction to the programme leads in the above areas. .
Job Responsibilities:
• To manage all programme operations in Uganda, compliance and make appropriate improvements including line manage the Programme Coordinators in accordance to APP's policies and procedures.
• Contribute to the Line management of staff within the programme areas.
Generating new project ideas and fundraising for new programme areas
• Quality control of programme activities including M&E implementation across all programs.
• Grants and financial planning, management and reporting in all programme areas working with programme leads.
• Contribute to SMT providing programme and risk management information as well as delivering on the programmes work plan and budget.
Other Responsibilities:
Program Operations:
• Lead APP's program design, proposal development and reporting for current and future projects ensuring the implementation of the programmatic strategies, technical quality assurance and best practices are recorded, captured and reported.
• To ensure that programmes comply with donor and APP administrative and reporting requirements.
• Work together closely with the UK office sharing program design, implementation and reporting functions are completed in accordance with deadlines and undertake report editing where necessary.
• Assist in drawing up plans, proposals, and budgets for new projects and extensions of projects ensuring that they are informed by needs assessments prior to fundraising.
• To assist CD in identifying new areas of need and potential areas for project development and donor funding in Uganda.
• Ensure regular communications are maintained between the field sites and Head Quarters in Kampala.
• Travel to the project in country as per APP's needs.
• Ensure that upcountry programme operational procedures are complied with and updating of field level procedures as required.
• Ensure that security for upcountry staff is ensured and field site security guidelines are reviewed at least quarterly as well as all security incidents are appropriately recorded and reported by project /programme managers.
• Notify the country director of any increases outbreaks of insecurity, health disease or other significant event in the fields and advise on specific actions that
• should be taken including monitoring of changes to security which will affect programme and donor environment.
• Lead in designing donor visits.
• Support team members professionally and monitor and support stress management.
Line management
• Provide advice and assistance to Programme Managers regarding their budgets
• on project spending and budgeting where necessary
• Maintain good team communication, engender good team dynamics and take
• remedial action when problems occur
• Carry out appraisals according to APP's Human Resource procedures for
• programme staff
• In liaison with CD, ensure all new team members are adequately briefed on
• arrival in the field, and departing team members are debriefed post field activity.
Work with CD to maintain up-to-date job descriptions for programme staff and
• prepare and maintain job descriptions for all staff where appropriate.
• Recruitment of programme staff.
• Ensure with HR/Admin that staff leave requests are processed and HR files
• regularly updated.
• Ensure procedural compliance for staff movements, ensuring all relevant parties
• are informed in a timely fashion.
Organisational Representation:
• Represent the Country Director in his absence as delegated
• Communicate effectively APP's vision to a broad range of entities such as
• governments, NGOs, donors and other partners.
• Cultivate collaborative implementation partnerships at field levels, managing
• partner formation, maintenance and compliance with contractual agreements.
• Research and identify potential donors and partners in programme areas
Job Skills: Not Specified
Job Qualifications:
• Relevant degree plus post graduate qualifications ideally in law, health and Life
• Skills or development related discipline.
• Substantial programme leadership and management experience in a complex organisation ideally NGO.
• Experience of managing a major donor funded project.
• Qualifications in project management and or programme management with direct relevant experience and tools as well as proposal drafting and report drafting.
• Leadership/mentorship skills
• Willingness to work in resource-limited settings
• Strong communication skills, with excellent written and spoken English
• Proven problem solving and organisational skills
• Flexibility and the ability to remain calm under pressure
• Experience of conducting needs assessments and project development Experience in managing people or teams.
• Ability to work under stressful conditions in an isolated area with basic living conditions
• Good team-worker and able to live and work closely with a small team
• Experience of establishing strong working relationships with colleagues from different functions and cultures
• Experience of a flexible approach to managing and prioritising a high workload and multiple tasks in a fast paced environment with tight deadlines
• Confident and proficient in the use of MS Office packages
• Ability and willingness to undertake frequent travel to field sites
• An understanding of and commitment to APP's mission and values
• Planning and Time Management: able to prioritise tasks, manage time and tight schedules, work effectively under pressure, and assist direct reports with prioritization of tasks and meeting deadlines.
WARNING: Do not to pay any money to get a job. Please report fraudulent jobs to info@everjobs.ug
Popular Jobs