Description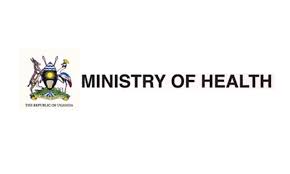 Lira Regional Referral Hospital (RRH) has received a grant from the United States Government through the United States Agency for International Development (USAID to implement a Government to Government (G2G) funded HIV and TB Health System Strengthening Project. The project aims at strengthening capacity of the RRH teams in HIV and TB service delivery, leadership, management, and accountability. Government to Government (G2G) is a USAID initiative to transition delivery of services and technical assistance to local partners including host government entities. The G2G initiative is also part of efforts to support local ownership and enhance the sustainability of results. The awards under this mechanism focus on HIV service delivery and health systems strengthening including public financial management. As one of the recipients of these awards, Lira Regional Referral Hospital invites applications from suitably qualified candidates for the following positions to be submitted to the address below not later than 5:00pm, 17 December 2021. Note that Health Workers recruited under this project will be given employment contracts by the hospital. These are full time jobs, so people already holding full time Government Jobs should not apply. Salaries will be based on Government of Uganda scales
Post: Program Manager – 1 post
Reports to: Hospital Director
Qualifications:
• Must have an MBCHB or a degree in a medical related field from a recognized University/Institution.
• Must have a Master's degree in either Public Health, Health Management, Internal Medicine, Paediatrics, Management, Administration. Project Management or related discipline from a recognized University Institution
• Must be registered with their respective Council Experience and competencies
• Must have a minimum of 3 to 5 years of progressive program management experience in either HIV, TB or other health related fields.
• Demonstrated experience effectively implementing and managing USAID funded programs or other donorfunded programs and partner coordination, with focus in the last 3 years.
• Demonstrated success managing programmatic activities in health programming
• Extensive knowledge and experience in the Uganda public health landscape
• Demonstrated experience and knowledge of techniques for program planning, monitoring, and evaluation of activities
• Demonstrated experience designing and implementing effective healthcare provider training programs
• Clinical experience in HIV Setting, preferably at Regional Referral Hospitals
• Ability to take constructive feedback from a team of professionals.
• Ability to meet deadlines even under pressure and public health emergencies.
• Willingness to live and work in the designated work station
Duties and responsibilities
• Lead development and implementation of G2G HIV and TB system strengthening action plan as guided by jointly signed Implementation letters. This will involve developing program documents, including work plans, briefs, donor reports, monitoring & evaluation reports, and proposals.
• Create an efficient G2G project implementing team.
• Oversee and lead implementation of G2G programmatic activities, to ensure results and goals are achieved in time.
• Establish a highly learning environment focusing on healthcare provider trainings, cultivation of healthcare provider networks, monitoring & evaluation, and stakeholder engagement.
• Lead organization of G2G training activities to ensure quality including review and development of training curriculum and training materials.
• Ensure effective management of donor relations and effective coordination with program partners to deliver and communicate results.
• Oversee the Community referrals and linkages work
• Work with Hospital SMT to conduct staff appraisals, reviewing and approving financial and administrative requests and accountabilities
• Work effectively with external research and monitoring partners to implement effective monitoring, evaluation, and formative research activities.
• Manage program implementation, including budget monitoring, partner engagement, and coordination across diverse stakeholders.
• Be responsible for stewardship and coordination with internal and external partners
• Directly supervise staff under the G2G program activities
• Manage quarterly corporate and external communication activities.
• Effectively communicate and represent program achievements to key stakeholders such as donors, NGO partners, Ministry of Health
• Other relevant duties as may be assigned.
Applying Instructions
Applicants must be registered with the relevant professional council and have a valid practicing license were applicable. Applicants should also attach updated Curriculum Vitae, photocopies of certificates and testimonials of the academic credentials and contact information for 3 professional references to;
The Director
Lira regional Referral Hospital
P.O. BOX 2, Lira
Hand delivered to the Hospital Central Registry By email to: lirarrh@gmail.com File size must not exceed 2MB
WARNING: Do not to pay any money to get a job. Please report fraudulent jobs to info@everjobs.ug