Production techniques for Sameradion
Description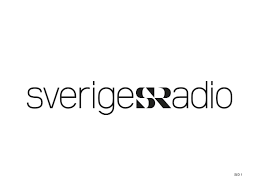 About Sameradion
Sameradion reflects what is happening in Sápmi and reports on Sami, Swedish and global topics that are important to the Sami people. Our goal is to be relevant and that our journalism leaves traces, and that the audience is co-creative and that it is noticed in social media, on the web and on the radio. The Sameradion has a close collaboration with SVT Sápmi and co-broadcasts a daily morning program (neighboring Sđpmi) together with Yle- and NRK Sápmi.
Are you an educational sound engineer who likes radio?
Within the production technology in the area north, we are a bunch of production technicians of mixed ages and with many different skills. What unites us is that we are all passionate about the technology that enables us to broadcast radio anywhere. We need you who want to join and contribute to innovative and creative solutions in a company that protects democracy and people's equal value and welcomes especially the female applicant.
You will participate in Sameradion's production together with the editorial staff, both in the studio and in the field. Your focus will be on the sound engineering and sound quality. You will drive the development of the design language of radio production as well as supervise and train in Sweden Radio's production tools and production methods. The production technicians are responsible for the technical material that supports the production and this also includes support data on computers, mobile phones, IT, real estate and vehicles.
You will feedback the editors in audio quality, audio experience and audibility. Assignments and collaboration with nearby channels may occur.
You are passionate about working with others and giving the audience good listening experiences. You are educational and structured and can describe complicated technical systems in a simple and understandable way.
To be able to contribute in the role of production
technician at Sameradion in Kiruna, you need: • Sound technical training or equivalent experience
• Basic IT skills
• B-driving license
Language skills in Sami are merit. It is also a merit if you have experience working in the media, with photo / video, and / or in educational activities. If you also have a good sense of shape and can put together an exciting and interesting pod, it is an added plus at the edge.
WARNING: Do not to pay any money to get a job. Please report fraudulent jobs to info@everjobs.ug