Description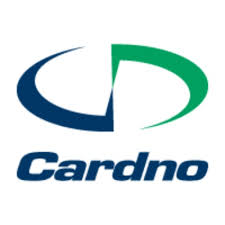 Cardno Emerging Markets (East Africa) Ltd. in Nairobi is part of Cardno's International Development team, consisting of development assistance offices in Brisbane, Brussels, Dili, Jakarta, Manila, Melbourne, Oxford, Port Moresby, Yangon, and Washington, D.C. Cardno International Development has helped to advance communities and markets in developing nations for 50 years. We have led, designed, trained and collaborated on projects with governments, communities, multilateral organisations, private corporations, and bilateral and regional agencies. We specialise in bringing the right people to the table to form partnerships that effect change and improve lives. Our office in Nairobi brings deep local understanding and historical knowledge of East Africa and its development context.
About the Project
Funded by DFID, Cardno International Development along with partners Ricardo, Genesis and ORI, is implementing the Cities Infrastructure and Growth (CIG) programme in Uganda. CIG has the following objectives:
Improve urban development and productivity,
Boost access to reliable and affordable power,
Increase investment into infrastructure services, particularly where it directly supports growth, including through innovative ways of attracting private, and increasing public, financing,
Drive better asset and financial management for sustainable investment into services, namely host governments'
The overall impact of the CIG programme is enhanced economic growth leading to job creation and poverty reduction. The CIG programme aims to reduce poverty principally by supporting inclusive economic development and structural transformation, by building the enabling environment for investment into urban, energy and infrastructure sectors.
The aim of this support will be to strengthen management of urban and energy sectors and boost investment into infrastructure. In the Ugandan context, given its economic geography, this may include urban centres of varying sizes as well as sub-regions, especially where these are centres of prospective economic growth and where infrastructure may be a key enabling factor. The programme should deliver inclusive economic transformation and growth that is climate resilient and contributes to poverty reduction and economic inclusion of disadvantaged groups. This support will primarily take the form of TA to Ministries, Departments and Agencies involved in:
a) Direct planning, financing and delivery of infrastructure;
b) Urban planning and urban development and economic competitiveness; and
c) Mechanisms or transactions involving private sector financing of such projects. The choice of interventions should be informed by strong political and economic cost-benefit analysis.
About the Role
The Procurement Advisor will support on all procurement related matters in relation to the execution of CIG. The duties will be further refined during the first few weeks of the assignment.
Regularly update the CIG Procurement Plan.
Analyse and select the most appropriate procurement and contracting approaches for interventions as required.
Ensure timely responses to queries and the procurement process is in line we pre-agreed timelines and deadlines.
Manage full procurement cycles for intervention, from development of TORs, RFP through to final contract award, including management of evaluation processes and preparation of procurement reports (e.g Selection Notes).
Manage TA Frameworks and respond to queries from Framework applicants as required
In conjunction with technical staff support the translation of approved project proposals into appropriate Terms of Reference that give clear guidance to tenderers or applicants (where required).
Draft tender dossier in consultation with technical managers.
Oversee the drafting on intervention subcontract agreements, framework agreements, tasking notes and contract amendments.
Ensure procurement processes are managed within CIG Financial and Procurement Manual.
Ensure complete and accurate recording of all procurement and associated documentation in the CIG Files.
Conduct due diligence on subcontractors and consultants prior to contracting.
Negotiate with consultants / subcontractors in collaboration with the Programme Manager.
Other duties related to procurement and recruitment as agreed.
About you
As the Procurement Advisor, you will evidence a depth of similar contract procurement, proposal reviews and recruitment experience, working on donor funded programmes. Preferably working across a DFID framework.
Previous contract procurement cycle including contract drafting and oversight.
End to end competency recruitment procedures.
Experience of conducting due diligence procedures.
Excellent IT skills
Experience of procurement tools.
Negotiating for VFM.
You will also bring:
• Unwavering integrity.
• Excellent numeracy.
• Competent planning and organising skills.
• Being able to work within a diverse team.
• Solid decision making abilities.
• Ability to work under pressure with varying stakeholders.
• Excellent negotiation skills.
• Excellent spoken and written communication.
• Meticulous attention to details.
Regional candidates preferred and engaged on merit.
In the interest of transparency and quality management, only applications via the Cardno online portal will be considered.
WARNING: Do not to pay any money to get a job. Please report fraudulent jobs to info@everjobs.ug
Popular Jobs