Principal Procurement Officer
Description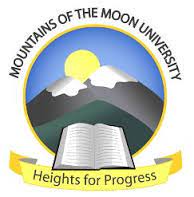 University Secretary Purpose of the Job To plan, coordinate, manage and implement the procurement and disposal of goods, works, and services of the University and ensure value for money.
Duties and Responsibilities include but are not limited to:
• To provide leadership to the Procurement and Disposal Unit.
• To assist the University Secretary in preparing the Annual Procurement Plan
• To develop and manage the unit's budget and accounts for it.
• To plan and set annual procurement targets for staff of the Unit.
• To supervise and support Staff in the Unit in their work.
• To submit regular reports on the Unit to the University Secretary
• To initiate the recruitment and selection of suppliers in timely manner accordance with the Public Procurement and Disposal of Assets and Regulations.
• To propose Evaluation Committee for the Contract Committee for approval
• To collect departmental procurement requirements and compiles them into annual and procurement plans.
• To submit quarterly procurement requirements to the University Secretary for approval
• To prepare bid documents and recommends procurement methods to Contracts Committee.
• To place orders with suppliers through the use of LPOS.
• To receive and open bids, coordinating the evaluation of bids and submitting reports thereof to Contracts Committee.
• To provide timely advice to the University Secretary, the Contracts Committee, and Senior Management Team on matters pertaining to procurement
• To liaise with the Bursar's Office to ensure availability of procurement funds and that the suppliers are paid timely.
• To develop appropriate systems, procedures, and guidelines for the Procurement Unit.
• To submit statutory and management reports as specified in the Procurement Regulations or as may be required by the University Secretary
• To manage the disposal of assets in accordance with the law and regulations.
• To supervise Staff, assesses performance and identifies training needs, andrecommends appropriate training.
Required Qualifications and experience
• A minimum of a Master's degree in Procurement, Purchasing and Supply Chain Management, or Business Administration (majoring in procurement).
• Professional qualifications from the Chartered Institute of Purchasing and Supply (CIPS) or equivalent. Should have at least eight (8) years of experience, four (4) of which in procurement management in a public institution.
Required Competences
• Demonstrated knowledge of relevant computer applications b) Good leadership, interpersonal and communication skills, and capable of working as a member of the organization's senior management team.
• Ability to build and motivate an effective team.
• Must have well-developed analytical and reporting skills.
• High level of integrity.
Applying Instructions
Qualified candidates must submit Five Copies of each of the
following:
Application letter.
A detailed up-to-date Curriculum Vitae (CV)
Certified Copies of the relevant academic/professional
transcripts and certificates
Valid National Identity Card
Names and Addresses of three referees
The physical address, telephone contact, and email address
Any other relevant documentation to support the application
A hard copy of the application clearly indicating the position applied for on the top right corner of the envelope addressed and delivered to: –
• The Secretary,
• MMU Taskforce (Under the Schedule of the University Secretary)
• Plot 10 & 1l Lake Saaka Campus,
• Block C, Room 03 P. O. Box 837,
• Fort-Portal, Uganda
• Tel: +256 483 660 390
WARNING: Do not to pay any money to get a job. Please report fraudulent jobs to info@everjobs.ug