Principal Internal Auditor
Description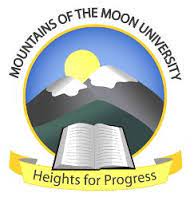 Audit Committee of Council Purpose of the Job: to provide technical support and guidance on financial performance and quality assurance services in systems of internal control, risk management, and governance processes in the University.
Duties and Responsibilities include but are not limited to:
• To develop, implement and provide oversight of internal audit quality assurance strategy, plans, and approaches.
• To evaluate University quality assurance procedures and processes and ensure compliance.
• To examine financial transactions for accuracy and compliance with institutional policies, applicable laws, and regulations;
• To evaluate financial and operational procedures to ensure adequate internal controls.
• To identify, assess and evaluate the University risk areas, and make appropriate recommendations for improved internal controls and accounting procedures.
• To assist members of the University management in the effective discharge of their responsibilities by furnishing them with analyses, recommendations, counsel, and relevant information.
• To utilize the Internal Audit resources to maximize the efficiency and effectiveness of the Internal Audit activities and
• To maintain appropriate auditing standards.
• To supervise and appraises staff in the Internal Audit Unit
• To provide overall leadership to the Internal Audit Unit.
• To represent the Internal Audit Unit in strategic fora within the
• University and beyond.
• To be responsible for evaluating the effectiveness of the
• internal controls and risk management processes. m) To serve as a Secretary to the Audit Committee of the Council
Required Qualifications and experience
• Master's degree in Finance, Accounting, or equivalent.
• A full professional qualification such as CPA or ACCA, or CIA
• A member of the Institute of Internal Auditors.
• Eight (8) years of experience in internal and external auditing, four (4) of which should have been at a senior level in a reputable organization.
Required Competences
• Computer Literacy.
• Good interpersonal and communication skills. c) High level of integrity
Applying Instructions
Qualified candidates must submit Five Copies of each of the
following:
Application letter.
A detailed up-to-date Curriculum Vitae (CV)
Certified Copies of the relevant academic/professional
transcripts and certificates
Valid National Identity Card
Names and Addresses of three referees
The physical address, telephone contact, and email address
Any other relevant documentation to support the application
A hard copy of the application clearly indicating the position applied for on the top right corner of the envelope addressed and delivered to: –
• The Secretary,
• MMU Taskforce (Under the Schedule of the University Secretary)
• Plot 10 & 1l Lake Saaka Campus,
• Block C, Room 03 P. O. Box 837,
• Fort-Portal, Uganda
• Tel: +256 483 660 390
WARNING: Do not to pay any money to get a job. Please report fraudulent jobs to info@everjobs.ug