Principal Human Resource Officer
Description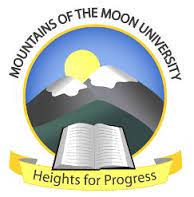 University Secretary Purpose of the Job To assist in planning, managing, coordinating, and enforcing the implementation of human resource policies and regulations of the University and guiding the University in all matters of human resource management
• Duties and Responsibilities include but are not limited to:
• To provide support to the University Secretary in the management of Human Resources
• To initiate and facilitates the development, implementation, and review of Mountains of the Moon University human resource policies and regulations.
• To coordinate the recruitment selection, induction, and placement of staff.
• To oversee the University's staff welfare.
• To prepare the Human Resource Investment and Development Plan and submitsit to the University Secretary
• To oversee the implementation of the approved Human Resource Investment and development plan for the University.
• To oversee the management of information and records at the University
• To ensure that staff with special needs are attended to and provided with necessary facilities.
• To ensure that exit interviews are conducted and reports prepared.
• To ensure that certificates of service are issued to members of staff who retire.
• To update staffing and establishment data.
Required Qualifications and experience
• A minimum of a Master's degree in Human Resource Management or Organizational and Industrial Psychology or Management or Organizational Development or Public Administration and Management (HR option) or MBA (HR option) or Post Graduate Diploma in Human Resource
• Management
• Bachelor of Human Resource Management
• Should have at least eight (8) years of experience in human resource management, four (4) of which at a senior level in a public institution.
Required Competences
• Should have high integrity with excellent communication, leadership and interpersonal skills.
• Should have proven ability to transfer skills and knowledge to others through formal training and technical support
• Demonstrated computer literacy and presentation skills d) Should have the ability to work independently and as part of a team.
Applying Instructions
Qualified candidates must submit Five Copies of each of the
following:
Application letter.
A detailed up-to-date Curriculum Vitae (CV)
Certified Copies of the relevant academic/professional
transcripts and certificates
Valid National Identity Card
Names and Addresses of three referees
The physical address, telephone contact, and email address
Any other relevant documentation to support the application
A hard copy of the application clearly indicating the position applied for on the top right corner of the envelope addressed and delivered to: –
• The Secretary,
• MMU Taskforce (Under the Schedule of the University Secretary)
• Plot 10 & 1l Lake Saaka Campus,
• Block C, Room 03 P. O. Box 837,
• Fort-Portal, Uganda
• Tel: +256 483 660 390
WARNING: Do not to pay any money to get a job. Please report fraudulent jobs to info@everjobs.ug