Location

Kampala, Uganda

Date Posted

August 13, 2022

Category

Management




NGO



Job Type

Contract



Currency
UGX
Description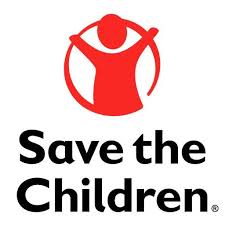 The Opportunity
Save the Children International has an exciting opportunity for you to join our team as the PRIME System Adviser in Worldwide, any existing SCI location
ROLE PURPOSE: 
Save the Children International (SCI) is undergoing significant transformation across a number of core business procedures, systems, and structures, through the implementation of a number of High Performing Organization (HPO) Change Projects.
One Programme is CAPP (Coding, Agresso, PPM PRIME) which has four core strands:
Deploys a new financial data model
Introduce a new project management methodology (PMM) to improve the quality of our programming for children
Deliver a technology solution (PRIME) that enables the new PMM
Deliver this solution not only to Save the Children International but also across the Membership
We are currently in the test phase of an online Project Management System (PRIME - Programme Reporting, Information Management and Evidence) to be used globally across Save the Children offices. It will be Save the Children's core business system for managing our beneficiary-facing projects. It will comprise:
End-to-end Project Management functionality,
Monitoring, evaluation and accountability tools,
Business Intelligence tools, including management dashboards and reporting.
The first go live is planned for June 2021 at which point the Programme starts deploying at scale across the movement to with deployment to all SCI Country and Regional offices to be completed by end of 2023.
The PRIME System Adviser is strategically positioned to work with the PRIME Product Owner to provide operational PRIME expertise throughout the deployment period. This role will need to build a hands on working knowledge of PRIME as a product. Understand the different business processes that PRIME supports, build an appreciation of which business functions own which processes and connect this with the functionality in PRIME.
This role will be responsible for:
Supporting the PRIME Product Owner in prioritising and managing the backlog of demand (both defects and improvements) carried forwards from the initial deployment
Own and drive system improvements including gathering requirements, writing user stories, facilitating review sessions across different functions and had over to development teams
Work with Product owner, business analysts and Synergy (3rd party supplier who own PRIME platform) to define and test release 2 functionality
Coordinating with the PRIME and Coding project teams in the requirements gathering process and reviewing of user stories
Partner with Country and Regional Offices to upskilling the end user community
Running sessions with the IT Developers to ensure requirements and user stories are understood correctly
Work with test function to ensure common understanding of test approach. Conduct business testing of the functionalities built as part of PRIME and Coding changes
Coordinate user acceptance tests with a small group of key end users.
Engage with Members to assist in fit-gap activities to help Members define how they will adopt PRIME for their domestic programming portfolio
Work with BAs, Product Owner and Project Managers to define templatised approach for running fit-gaps and deploying PRIME to Members
Work with PRIME champions, IT first line support staff and super users based globally, ensuring that key learning materials and support guidance is developed, published and used effectively.
This is an amazing opportunity to join a transformation programme that directly make a difference to the quality and impact of our programming for children. PPM PRIME represents the methodology and toolset that sit at the heart of what we do as an organisation. By performing this role you will build a deep understanding of our approach to delivering both humanitarian and developmental programmes for children. You will work as part of our Transformation Department, specifically with Business Analysis and Change Management functions. This will be a great platform to build a career in the sector, either within operations or transformation.
EXPERIENCE AND SKILLS
Project Management:
Understanding of NGO context and core concepts of programmatic delivery
Ability to demonstrate practical know-how of project management in developmental or humanitarian contexts at operational level
Technology:
Appreciation and natural curiosity for technology. How technology solutions support business processes, how they unlock value and can be a key driver of innovation and transformation
Understanding of systems development and support including requirements, testing, release management, incident management, request fulfilment and change management processes
Understanding of the importance of data, concepts of data mastership and how this relates to systems architecture and integrations
Capacity building:
Excellent skills in developing manuals, guidance and tools that are accessible and user-friendly.
Knowledge of the design and delivery of face to face and online trainings
Passion for driving uptake of technology solutions to ensure return on investment and unlock of value for organisations
Personal skills:
Excellent project management and prioritisation skills; strong organizational and follow-up skills
Highly developed interpersonal skills including influencing, negotiation and coaching; ability to work across different cultures.
Excellent verbal and written communication skills; ability to explain complex issues to a wide range of audience.
Ability to manage a complex and varied workload; to work effectively under pressure; and to organise and prioritise work to ensure departmental deadlines are met.
An energetic, flexible and proactive approach with the ability to work both independently and cooperatively within a team setting and across teams
Solid skills in Microsoft applications. Experience managing content on intranet type systems a plus.
Ability to challenge and negotiate assertively and cooperatively with senior staff.
Demonstrable commitment to equal opportunities and awareness of what constitutes good practice.
We can offer circa £30,400 per annum (If based in UK) with an option of flexible working hours. If the role is based outside of the UK, National T&C (including pay) will apply.
This role can be based in London or any existing Save the Children International office location on approval, provided the successful candidate has proof of eligibility to work from the preferred location.
Responsibilities
WARNING: Do not to pay any money to get a job. Please report fraudulent jobs to info@everjobs.ug