Prevention and Response to Sexual Exploitation, Abuse and Harassment Officer
Description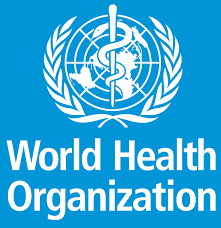 The World Health Organization (WHO) is committed to providing a respectful work environment, and to promoting and enforcing policies that respect the inherent dignity of all persons. WHO has zero-tolerance for sexual exploitation and abuse (SEA) of the communities it serves and for sexual harassment (SH) of the workforce. WHO's approaches to the prevention of and response to sexual exploitation and abuse and sexual harassment (PRSEAH) reflect a United Nations system-wide and common approach.
The strategic objective of the programme is to create awareness of PRSEAH risks in all WHO Uganda Country Office activities, to promote policies and systems that can ready the Organization for and meet the complexities of PRSEAH, and to help implement effective safeguarding approach. This approach spans prevention, early detection, response, and accountability for PRSEAH.
Description of duties
The purpose of this position is to provide strategic technical support in the adaptation and implementation of the WHO's strategies and approaches to PRSEAH in WHO Uganda.
The incumbent will work under the overall guidance of the WHO Representative in Uganda, and s/he will have the following responsibilities in her/his assigned area of work:
Lead the development and implementation of a comprehensive and updated framework for PRSEAH including the development of standard operating procedures and implementation guidelines.
2. In collaboration with key stakeholders, identify opportunities and support the development of systemic solutions that ensure that those entities and individuals the WHO Uganda office works with and for, are protected from sexual exploitation, abuse, and harassment.
3. Conduct and monitor SEA Risk Assessments for the Country Office using the available tools.
4. Develop, implement, and periodically review the internal reporting and response procedures including reviewing and strengthening of existing reporting mechanisms, implementing clear standard operating procedures (SOPs) for handling of complaints, and mapping and streamlining existing referral systems
Advise Country Office senior management and staff on responsibilities and accountabilities in preventing and responding to SEA and SH including regular briefings on risks, and incidents.
6. Support PRSEAH mainstreaming among stakeholders, as needed, including Government and partners.
7. Facilitate access to Victim centered approach services by mapping and ensuring functionality of referral pathways to victims' assistance services.
8. Perform any other incident-specific related duties, as required by the functional supervisor/ WHO Uganda.
Required qualifications
Education:
Essential: Advanced level university degree in international development, programme management, business management, social sciences, or related field relevant to the functions of the position.
Desirable: Specialized training in gender-based violence, social anthropology, community engagement, or behavior change management.
Competencies:
• Teamwork
• Respecting and promoting individual and cultural differences
• Communication
• Producing results
• Moving Forward in Changing Environment
Experience:
Essential: At least 5 years of national and/or international professional and progressive work experience and expertise in PSEA programming and programme. Demonstrated experience in the field of sexual exploitation and abuse, sexual harassment, gender-based violence, staff misconduct and discipline, gender mainstreaming and/or humanitarian affairs.
Desirable: Working experience in leadership, accountability, enabling and programme functions in the UN system, and gender-based violence / Child protection/ protection specialist and/or coordinator.
Functional Skills and Knowledge:
Expert knowledge of institutional capacity development; Strong analytical skills and a solid understanding of risks, constraints, and obstacles to institutional capacity development; Demonstrated knowledge and skills in conducting joint planning, consultation, and programme management processes with stakeholders.
Remuneration:
Monthly remuneration is [UGX 18,848,333] taxable as per Ugandan laws and the appointment will be through Special Services Agreement (SSA), extendable subject to satisfactory performance and continuing need for the function
WARNING: Do not to pay any money to get a job. Please report fraudulent jobs to info@everjobs.ug