Packing Production Manager
Location

Kampala, Uganda

Date Posted

September 9, 2019

Category

Management




NGO



Job Type

Contract



Currency
UGX
Description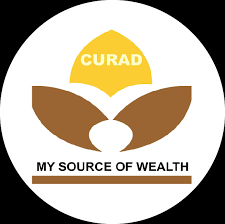 About CURAD:
The Consortium for Enhancing University Responsiveness to Agribusiness Development Limited (CURAD) is a public-private partnership initiative promoted by Makerere University, the National Union of Coffee Agribusinesses and Farm Enterprises (NUCAFE), National Agricultural Research Organization (NARO). CURAD is an agribusiness innovation incubator set up with the aim of boosting job creation and incomes within the Agricultural sector in Uganda using the agribusiness incubation model.
Agribusiness and Agripark Project: aBi Development Limited is partnering with CURAD to set up an Agripak Facility at Namanve Industrial Park which will be engaged in the production and marketing of fresh fruit, vegetables, dried fruits and packaging materials using the incubation model. CURAD is now looking to fi ll up the following positions at the Agri park Facility.
Duties and Responsibilities:
• Production planning and scheduling and overseeing the production process.
• Ensuring that the packaging produced is of optimum quality and in good time as demanded by the clients.
• Product costing estimates and quotations to packaging customers and manage orders.
• Monitoring the production processes and adjusting schedules as needed
• Being responsible for the selection and maintenance of equipment in good working order.
• Monitoring product standards and implementing quality-control programs.
• Liaising B2B customers among different departments, associates, vendors and if need with client.
• Ensuring that health and safety guidelines are followed and supervision and motivation of production staff and performance reviews.
• To increase productivity in all machines by proper planning and better output without effecting the quality of the products.
• To minimize down time of all machinery/ auxiliaries by proper coordination & interaction with maintenance department continuously.
• Maintaining weekly despatch schedules and monitoring timely despatch of each consignment.
Minimum Qualifications:
General Skills
Bachelor's degree in Industrial Art and Design, Printing, Packaging production or related qualifi cations
Professional Skills:
The person should have 3 years of hands on experience in fl exible and paper packaging production industry, printing and/or art and design for the food processing industry.
• Self-driven and strong planning and execution skills
• Ability to analyse, communicate, manage and prioritize multiple technical issues
• Have proven technical aptitude, leading from the front.
• B2B marketing skills, approachable and have a strong business acumen
• The manager must be a self-starter with ability to deliver excellent results in handling fl exible packaging sales in the food processing industry and have the ability to work under pressure
• A working knowledge of common packaging production equipment would be essential
Applying Instructions
Application letters and CVs should be sent only by hard copy to
the Executive Director CURAD
P.O.BOX 1509, MUARIK, Gayaza, Kabanyolo
Kampala
or using email to curad.curad@gmail.com
and a copy to info@curadincubator.org 
WARNING: Do not to pay any money to get a job. Please report fraudulent jobs to info@everjobs.ug