Description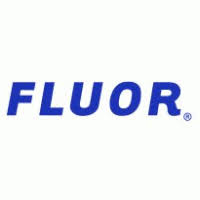 Responsibilities
Coordinates the Operations function and personnel within assigned area of responsibility; may serve as team lead at a small site as directed. Performs a variety of functional tasks as necessary to achieve operational objectives. Reviews and updates operational data or information; prepares and distributes
Reports on operational status; maintains departmental data as necessary for analysis, planning, and reporting purposes. Coordinates functional activity with other functions, project management and personnel as necessary.
Confers with manager/supervisors to obtain data required for planning activities, such as new commitments, status of work in progress, and problems encountered. Performs daily tasks supporting the development and execution of operational strategies, work projects and other activities. Provides input on the development and implementation of organization policies, practices, procedures as requested.
Recommends measures to improve methods, performance, and quality of product or services, and suggests changes in working conditions to increase efficiency.
Completes administrative requirements and follows safe work practices.Supervision Exercised:

Supervision ExercisedAs directed by management, may supervise employees or subcontractor personnel in accordance with the "General Supervisory Duties and Responsibilities" addendum.

Typical Requirements:

Position may be located in a wide variety of environments, from conventional indoor office work space to project work sites with harsh, working and living conditions.
To ensure compliance with safety, health and security requirements in the contract, employee will possess the ability to read, write, speak and understand the English language at the intermediate level as
necessary to perform assigned job functions.
Position requires the basic skills and physical ability necessary to perform assigned job functions.
Fluor values the contributions of a diverse and inclusive workforce and is an Equal Employment Opportunity employer.Requirements
Bachelor's degree in a related field, or an equivalent combination of education and experience, and six (6) years to nine (9) years related experience. Requires computer skills and proficiency using email, Microsoft Office or specialized applications as necessary to perform assigned job functions.
Position may require a security clearance (Secret or above).
Popular Jobs