Description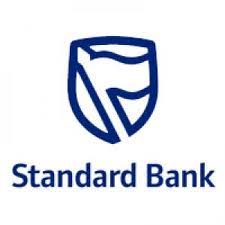 JOB OVERVIEW
Business Segment: Group Functions
Location: UG, Central Region, Kampala, Hannington Road 17
Job Type: Full-time
Job ID: 60050434_80363424
JOB DESCRIPTION
To design and provide construction data and information for all projects. Formulation of proposals for premises works/repairs, prepare construction drawings, liaise with Local Authorities during implementation of projects, and give support in monitoring/supervising the activities of premises contractors and suppliers in order to ensure quality and timely completion within approved budgets.
Operational Performance
1. Resolve issues on the issue tracker.
2. Preparation of construction drawings
3. Interpret designs/plans from the Center.
4. Regularly visit project sites on a planned basis and compile reports.
Cost Management
1. Prepare bills of quantities as part of input for tenders/quotations
2. Provide costing information for contracts and other premises works
3. Ensure value for money in premises construction/maintenance/repairs
4. Participate in budgetary planning and control
Resource Utilisation
Making Optimum use of the following to achieve my goals and achieve targets
• Human resource, fellow staff and Colleagues
• Systems- management information systems
• Financial – approved budgets
Control
1. Ensure that plans are efficiently implemented within approved budgets and timelines.
2. Assist premises manager prepare project progress reports,
QUALIFICATIONS
Minimum Qualifications
• A Honour's Degree in Architecture
• Good understanding of construction industry of Uganda
• A minimum of 2 years doing similar works
• Good knowledge of building construction and management.
• Good understanding of building maintenance, plant operation and maintenance in accordance with the approved Bank's specifications and procedures.
• Computer skills including proficiency in MS projects
• Ability to deal with a diversity of problems
• Good negotiating skills
• Good Knowledge of CAD programs
Experience
• Proper understanding of the Group policy on premises matters
• Financial control to ensure proper budgeting and administration
o Interpretation of all the various construction drawings to prepare quotations
o Developing layouts to fit business purpose.
o Preparing year budgets
ADDITIONAL INFORMATION
Behavioral Competencies:
• Checking Details
• Documenting Facts
• Establishing Rapport
• Following Procedures
• Interacting with People
• Managing Tasks
• Meeting Timescales
• Producing Output
• Showing Composure
• Taking Action
• Team Working
• Thinking Positively
Technical Competencies:
• Architectural designing
• Project Planning – Inception to Completion
• Risk planning
• Project Coordination
Females are encouraged to apply.
WARNING: Do not to pay any money to get a job. Please report fraudulent jobs to info@everjobs.ug