Network Management Administrator
Description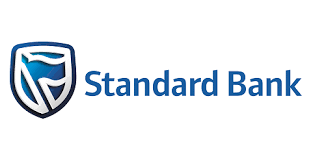 Information Technology: systems development, business analysis, architecture, project management, data warehousing, infrastructure, maintenance and production
Job Purpose
To Provide technical support to the Stanbic Uganda voice & data infrastructure
Key Responsibilities/Accountabilities
Configure various network devices & communication equipment such as switches & routers as per the GROUP standards.
Monitor wide area network links, international gateway VSATs, and log, report any faults with the various service providers.
Work continuously toward reducing the Turn-around-times (TAT) or restoration times of the Stanbic networks.
Maintain an up-to-date inventory of all comms equipment under the infrastructure section. i.e. switches & routers
Supervise & coordinate resources, human or otherwise involved in the installation of WAN and LAN links at all Stanbic sites.
Follow-up on a daily basis on all network requests for goods and services & ensure delivery to where these are needed most.
Enforce Stanbic IT security policies & controls in day to day network operations as required by GRCB security standards.
Respond to technical calls assigned to the team in a professional and expeditious manner.
Ensure compliance with change procedures in day to day network operations.
Work closely with the Team leader and other Team   members as one team to ensure delivery of excellent performance of the wide   area network & local networks
Support and adopt the implementation of change   initiatives in the department.
Reduce Downtime
Implement Change with minimum Business disruption
Meet contracted Service Levels
Ensure DR capability is fit for purpose Design principles
Improve s Service through targeted Improvement Programs
Responsible for achieving individual customer service targets (both Internal and external) and support the achievement of team targets by working towards maintaining standards of service availability as per the service level agreements with the business.
 Deployment and operation of the infrastructure environment spanning data centres and network, mainframe, open systems and distributed environments.  In addition to this, systems management, capacity management, and disaster recovery functions are also provided.
Preferred Qualification and Experience
University (or equivalent) degree in computer science, engineering or a related field.
Thorough knowledge  of LAN technologies (switches, routers, wireless and firewalls) including centralized monitoring and management in large-scale, high-availability environments;
Knowledge of  LAN traffic management techniques
Thorough knowledge of IT infrastructure, TCP/IP, networking and information system security principles, practices and technologies
Knowledge of large scale LAN/WAN switching and routing implementation and operation with specific knowledge of VLAN, VPN and MPLS networking;
Knowledge of  LAN traffic management techniques;
Understanding of core Internet routing protocols and services
Knowledge/Technical Skills/Expertise
At least 2 years of professional experience as a LAN/WAN engineer in a large and complex IT enterprise environment (50+ servers). These should include 1 year of hands-on configuration, administration and troubleshooting experience of LAN switches, routers and firewall devices.
Experience in CISCO products
Experience in LAN traffic and WAN bandwidth monitoring tools.
Experience with the application and integration of QoS, encryption and compression over WAN links.
Practical experience in information security, including vulnerability testing and security assessments.
Experience in IT service management and delivery based on ITIL servicePLEASE NOTE: We will never ask for money or any form of payment as part of our recruitment process. If you experience this, please contact our Fraudline on 0800222050 or forward to TransactionFraudOpsSA@standardbank.co.za
WARNING: Do not to pay any money to get a job. Please report fraudulent jobs to info@everjobs.ug
Popular Jobs