Description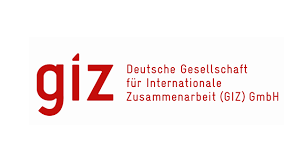 Description
National Coordinator (m/f/d) "Better Migration Management II" in Uganda
As a federal enterprise, GIZ supports the German Government in achieving its objectives in the field of international cooperation for sustainable development.Job description
The "Better Migration Management II" Programme started its second phase and implements as EU co-finance project 30 Million Euros funded by the EU Emergency Trust Fund for Africa and 5 Million Euros from the German Federal Ministry for Economic Cooperation and Development (BMZ). BMM is a regional programme to be implemented in 8 countries of the Khartoum Process (Djibouti, Ethiopia, Eritrea, Kenya, South Sudan, Sudan, Somalia and Uganda) with a strong focus on regional cooperation. GIZ is the lead agency of the implementing partnership with four more international organisations. Implementation takes place in the range of migration governance, effective institutions, and protection of victims of human trafficking. The programme is coordinated by a coordination team in Brussels. Implementation in the region is managed through three regional offices, each responsible for two partner countries: Sudan/Eritrea (located in Khartoum), Kenya/Somalia (located in Nairobi) and Ethiopia/Djibouti (located in Addis Ababa). In addition, national project offices were established in Djibouti and Uganda.Your tasks
Preparation and implementation of the country activities in Uganda throughout the second phase, in coordination with the BMM coordination unit.
Responsibility for guidance and management of content-related and organisational implementation in Uganda, in consultation with the officer responsible for the commission.
Management of national and regional staff (in coordination with the GIZ country office).
Securing the planning, organisation, management and monitoring of activities in Uganda that are implemented by GIZ, as well as of measures implemented by the international implementing partners.
Responsibility for the correct process of implementation according to "Processes and Rules" (P+R) as well as regulations of the EU.
Participation in the preparation and coordination of reports and statements/responses on Uganda for the commissioners (BMZ und EU) as well as for the national counterpart.
Responsibility for coordinated content-related and technical components/thematic areas throughout the programme, networking with other entities and external bodies (public, professional networks) in consultation with the officer responsible for the commission/coordination entity.
Skills
Excellent written and spoken command of German and English.
Experience Requirements
Several years of professional working and implementing experience in the field of refugee work, protection of victims of trafficking, anti-trafficking, peace and security, labour migration.
Several years of professional experience in managing complex programs in the field of development cooperation.
Profound user knowledge of the German development cooperation as well as GIZ processes and EU procedures.
Several years of professional experience in policy consultation of regional and national partner organisations.
Working experience in Uganda or East Africa desirable.
Staff management.
Education Requirements
University degree in the field of migration, political science, economy, social sciences, regional sciences, administration, law, or a comparable education (police, border management, etc.)
WARNING: Do not to pay any money to get a job. Please report fraudulent jobs to info@everjobs.ug
Popular Jobs