Monitoring & Evaluation Officer
Description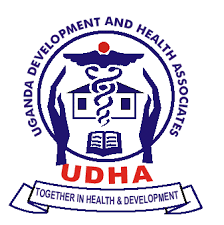 JOB DETAILS:
Overview
Uganda Development and Health Associates (UDHA) strives to empower, promote and strengthen key health and development interventions in communities we work. We envision a society in which people are fully empowered to manage their health and development needs. UDHA is Sub Recipient to TASO under the new funding model implemented in partnership with TASO and aims to support the implementation of Uganda's Response to the HIV/AIDS and Tuberculosis. UDHA requires the services of dedicated, competent, innovative and result-oriented individuals for employment on a contract basis for the posts below;
Job Title : Monitoring & Evaluation Officer (Full Time)
No of Vacancy : 1
Terms : Contract basis based on performance.
Reports to : M&E Manager
Location : UDHA headquarters in Iganga, with frequent travels in the districts of operation
Purpose of the position:
The M & E officer is responsible for supporting the M&E Manager in designing and implementing the M& E activities of the Project. Working with the Project team in preparing project progress and monitor the project activities on a regular basis. The M&E Officer works in close collaboration with project team other partners to deliver desired results.
Job roles and responsibilities, Specifications and Competencies for the Job:
Key outputs.
• Conduct routine data verifications to ensure good quality data is generated.
• Ensure that data generated is entered into the available databases.
• Developing and supporting M&E systems at UDHA, district and Community Based Organizations.
• Develop Work plans, guidelines & standard procedures for the monitoring and evaluations
• Develop Monitoring and Evaluation tools& feedback mechanisms developed.
• Generate periodic reports from data generated, circulate them donors and districts.
• Monitor Project effectiveness and efficiencies.
• Project data quality assessment audit exercise conducted and reports compiled & submitted and risk assessment carried out.
• Record and reporting tools distributed to all stakeholders.
Job roles and responsibilities
• Participate in designing & updating systems to monitor and evaluations of the project
• Provide technical support in development of project monitoring tools.
• Propose strategies to increase data use & demand amongst project staff and clarify project information needs.
• Support project staff on ways to properly document, organize and capture project progress, Review the performance of existing management information systems to help identify potential modification of resources.
• Identify strengths and weakness in existing data management systems and propose solutions.
• Perform regular field visits to districts of operations to ensure the quality of data collected HCWs, project staff and verify the accuracy of the reported area.
• Participate in development of draft Tools and their revisions as well as data collection procedures.eg Logical framework, Project performance tracking, indicators, data flow chart, and M&E manual.
• The M&E Officer will support the program teams in planning process and development of Monitoring, evaluation and learning activities.
• He/she will define specific processes, methodologies and tools for M & E and reporting in line with UDHA principles.
• Support the M&E Manager in overseeing and quality assurance of all field data collection exercises, data management, and analysis, contribute to timely and quality internal and external reporting of project data.
• Facilitate capacity building process of project staff on knowledge, skills and competencies necessary for effective M & E through training and coaching.
• Support the project team and partners in extracting lessons learnt and good practices, and documenting case studies which demonstrate qualitative and quantitative changes.
• Perform any other M&E and other programmatic duties that might be assigned from time to time.
Qualifications and experience
• A Minimum of a Bachelor's Degree in Social sciences, statistics, Public Health, Quantitative Economics, Computer science, Population and demography or Information technology
• Post graduate studies (Diploma) in M and E is an added advantage.
• A minimum of three years of work experience is required preferably in an NGO setting
Job Competencies
• HIGH LEVEL OF INTEGRITY
• Excellent written and oral English communication skills are required, excellent coordination and organizational skills.
• Ability to plan workload and demonstrate accountability for outputs with minimal direct supervision.
• Ability to work under pressure, ability to prioritize and commitment to meet deadlines.
• Proven knowledge of computerized systems; high degree of computer literacy and word processing and spreadsheet/Excel skills.
• Experience with statistical packages (e.g. SPSS, STATA) and familiarity with IT applications to support M & E and information management an added advantage.
• Ability to facilitate capacity building and training at different levels for M & E.
• Good knowledge and strong demonstrated experience in monitoring, evaluation, accountability and learning, including participatory approaches
Applying Instructions
Please provide a detailed CV that demonstrates possession of relevant competencies, current position, the job requirements specified, academic qualifications, employment experience including current position, and contact details of three referees preferably from previous or current employments. All candidates who meet the requirements are encouraged to submit in single PDF their cover letter, CV and CERTIFIED copies of academic documents of not more than 2GB via email to pila2consultants@gmail.com quoting the position of interest in the subject line
For further details please contact PILA Consultants Limited Tel: +256-393 275 892, Mob: +256-78-4-219107, 0704-706910 E-mail: pila2consultants@gmail.com
While UDHA appreciates all the interested applicants, only shortlisted candidates will be contacted for interviews. In case you do not hear from UDHA one month after the closing date, please consider yourself unsuccessful. Please note that any form of canvassing will lead to automatic disqualification. Any telephone solicitation will lead to automatic disqualification.
WARNING: Do not to pay any money to get a job. Please report fraudulent jobs to info@everjobs.ug