Monitoring and Evaluation Officer/ Biostatistician
Description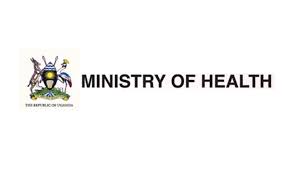 Lira Regional Referral Hospital
Lira Regional Referral Hospital (RRH) has received a grant from the United States Government through the United States Agency for International Development (USAID to implement a Government to Government (G2G) funded HIV and TB Health System Strengthening Project. The project aims at strengthening capacity of the RRH teams in HIV and TB service delivery, leadership, management, and accountability. Government to Government (G2G) is a USAID initiative to transition delivery of services and technical assistance to local partners including host government entities. The G2G initiative is also part of efforts to support local ownership and enhance the sustainability of results. The awards under this mechanism focus on HIV service delivery and health systems strengthening including public financial management. As one of the recipients of these awards, Lira Regional Referral Hospital invites applications from suitably qualified candidates for the following positions to be submitted to the address below not later than 5:00pm, 17 December 2021. Note that Health Workers recruited under this project will be given employment contracts by the hospital. These are full time jobs, so people already holding full time Government Jobs should not apply. Salaries will be based on Government of Uganda scales
Post: Monitoring and Evaluation Officer/ Biostatistician- 1 Post
Reports to: Program Manager
Qualifications:
• Must have an Honours degree in either Biostatistics, Statistics, or Quantitative Economics or the equivalent from a recognized University/Institution
• Possession of a post graduate degree in the relevant field would be of added advantage
• Advanced knowledge of experimentation and statistical methods would be an added advantage
Experience and competencies:
• Must have a minimum of 3 years relevant working experience in DHIS 2 and PEPFAR MER reporting
• Must have demonstrated experience of working with Uganda EMR, PEPFAR and USAIS reporting platforms (including HMIS, DHIS2) and MS PowerPoint and MS Excel. An additional knowledge of other statistical packages and/or data analysis software (e.g., SPSS, Excel, Epi Info, SMART, STAT and advanced computer skills (word-processing, spread sheets, and Databases) is an added advantage.
• Experience in handling large scale unstructured data. Experience in SQL, as well as ability to learn more advanced data programming.
• Good oral and written communication skills in English.
• Must be result focused and be able to work under pressure and tight deadlines.
Duties and Responsibilities:
• Closely working with the Lira Regional Referral Hospital medical records team:
• Supports the hospital and facility records team to collect, analyze and report health indicators in a timely manner and ensuring that the hospital staff and G2G project are provided with timely, accurate and reliable information generated through the hospital's M&E system
• Oversee preparation of plans and budgets for health data collection.
• Participate in support supervision and ensure M&E technical assistance is available and provided at all times to all departments in the hospital.
• Facilitate the interpretation and use of M&E data, through the weekly, monthly, quarterly and annual hospital review meetings.
• Ensure proper use of allocated M&E resources following GOU and donor requirements, policies and procedures and ensuring timely accountability.
• Participate in analyzing and writing of weekly, monthly, quarterly, semiannual and annual programmatic hospital performance reports and their submission in stipulated deadlines
• Support the different units and the hospital records team to ensure timely and accurate entry of reports into the electronic databases
• Facilitate data auditing and verification to assure internal consistency and validity of hospital activity monitoring data reported by all departments, through monthly, quarterly data verification and auditing visits.
• Work with the hospital records team to ensure the data reported in DHIS2 is accurate and timely.
• Facilitate review of progress on monthly, and quarterly basis; problem solving and development of remedial actions ensuring any disparity between planned and actual outputs are addressed
• Encourage and promote display of results at the various clinical units at the hospital and promote data use using QI strategies
• Offer guidance and support to the hospital staff in the implementation of monitoring tools, which will include, but not be limited to, QI, data collection, analysis and reporting on program indicators;
• Support the coordination and execution of events in the hospital such as, organizational learning by developing, collecting and disseminating relevant information on monitoring, evaluation and research.
• Assist in the implementation of community surveys and other studies as required
• Lead and support data quality assessment and assurance activities at the hospital
• Provide technical support to the data officers in ensuring implementation of electronic data management systems. The electronic patient management systems include, but not limited to Uganda EMR
• Supervise the Data Officer and the entire data team at the hospital
• Perform any other duties assigned by the supervisor
Applying Instructions
Applicants must be registered with the relevant professional council and have a valid practicing license were applicable. Applicants should also attach updated Curriculum Vitae, photocopies of certificates and testimonials of the academic credentials and contact information for 3 professional references to;
The Director
Lira regional Referral Hospital
P.O. BOX 2, Lira
Hand delivered to the Hospital Central Registry By email to: lirarrh@gmail.com File size must not exceed 2MB
WARNING: Do not to pay any money to get a job. Please report fraudulent jobs to info@everjobs.ug