Description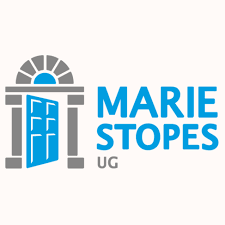 JOB DETAILS:
Being part of Public SeCtor Strenthening (PSS) channel at Marie Stopes Uganda (MSUG), working closely with District/Project key stakeholders, Medical Training Officer(MTO) main role is to facilitate strengthening of existing public & private health systems through capacity building of providers in provision of comprehensive quality family planning services through conducting competence based on job mentorship of selected Health Workers (HWs')/Medical Officers(MOs) using low dose high frequency (LDHF) training aproach, especially in provision of Permanent methods (PMs), long acting reversible contraceptives (LARCs), Post partum FP (PPFP) methods and Adolscent health services , Data quality management across all the selected and supported health facilities (HFs) while ensuring that activities relating to this channel/project are well managed in accordance with MoH/MSI standard operating procedures, donor compliance regulations, timelines and project/MSI contractual projections. The key deliverable will be to ensure that all PSS providers and sites are fully functional through conducting montorship, facilitative support supervision, clinical governance, data quality managemenet, follow up and ensure that timely reporting of all project indicators is adhered to.
The Medical Training Officer is required to demonstrate MSUG's core values of:
• Accountability of all staff to each other and our clients and stakeholders
• Equality of opportunity and access
• Value for money in the management of our resources
Main purpose of the job:-
The role contributes to Marie Stopes public sector strengthening (PSS) channel, MoH and district local government standards and procedures. Medical training officer will be required to provide capacity building to District Trainers (DTs), public & private health workers and facility incharges in provision of quality family planning services with focus on PMs, LARCs, PPFP and data quality management aligned to existing government standards through low dose high frequency (LDHF) competence based on job mentorship.
Key responsibilities and accountabilities for this position;
• Working with Project/district key stakeholders, identify and select suitable HWs/MOs to undergo FP training guided by established selection criteria.
• Conduct competence based onjob mentorship for selected HWs in provision of quality FP services with focus on PMs, LARCs, PPFP, Adolscent health services, data quality management, and share appropriate field reports with documented SMART action plans.
• Work with CQI team to Implement annual quality improvement plans for assigned HFs, conduct competence assessment and reinforce quality standards based on CQI feedback.
• Review and assess facility perfomance dashboards, conduct data validation and use available data to inform decision for facility performance improvement to meet the project/individual agreed projections.
• Collabrate with Social behaviour change communication (SBCC) team, Medical trainers and ensure effective management of referral for permanent methods and management of clinical complications.
• Identify and engage members of District Health management including District Trainers, facility incharges as part of project stakeholders in supporting project activities within the selected districts and facilities and organise joint supportive supervision and followup with the identified DTs or managers.
• Develop appropriate work plans for mentorship, supervison support and follow up as well as timely submission of monthly reports with SMART action plans and participate in monthly project/channel performance management meetings.
• Working with SBCC team, medical training officer will ensure that selected VHTs create demand generation for FP services both within the facility and surrounding communities.
• Prepare and conduct annual competency assessment for trainees and ensure that they adhere to CQI standards at all times.
• Train health workrs in documentation and reporting of all FP services provided through HMIS tools and ensure that routine reporting in DHIS2 happens. He/She will also ensure that facility data quality is maintained and comply with validation standards
Qualifications, skills and experience required;
• Medical officer with Bachelors degree in Medicine and Surgery (must have qualifications to deliver Permanent family planning)
• Knowledge of FP clinical procedures and minimum standards essential
• Certification in LARC and PM FP service delivery
• People management experience is preferred
• Experience and knowledge of FP service delivery at community level
• Experience managing and motivating teams
• Ability to manage and implement activities to agreed work plans, within budget and in time
• Proven skills in effective conflict resolution
• Experience working with both public and private sector facilities desirable
• Must have an up-to-date registration certificate with the appropriate regulatory council.
• Preferably experience in training/mentorship, supervison and developing skills of others.
• Preferably, experience of working directly in client care which includes counseling, Adolscent health services, involvement in delivering quality family planning services especially LARCs and PMs stock management, involvement in reporting and data validation, a good understanding of the issues of women's reproductive health services and rights, experience in coordination working with client mobilization.
• At least two years active service in a clinical setting.
• Detailed knowledge of clinical protocols; family planning methods.
• Computer literacy (MS Office, Excel Packages, PowerPoint, Knowledge of Outlook usage )
• Previous experience working on a donor funded project is an advantage
Knowledge, and other attributes required;
• Effective communication
• Excellent Interpersonal skills
• Able to mobilize train, mentor, instruct/teach and develop health workers to provide FP Services.
• Ability to identify solutions to problems, plan logically and focus on completion of tasks
• Able to work under pressure and with minimal supervision
• Excellent organization and time management skills
• Ability to demonstrate MSU values.
• Ability to maintain confidentiality
Attitude and Motivation
Successful performance at MS-UG is not simply defined in terms of 'what' people achieve, but equally is about 'how' people go about their jobs and the impact that they have on others. We encourage and expect all team members will demonstrate the following behaviours:
Initiative
• Thinking ahead and taking action to make the most of opportunities by finding the optimum solution
Innovative
• Thinking creatively and outside of the box so that ideas generated create a positive outcome
Effective Communication
• Communicating through active listening and good questioning techniques, using appropriate body language, ensuring information is clear and concise.
Responsive
• Being responsive to changing priorities and demands
Working Efficiently
• Planning, prioritising and organising work to ensure work is accurate and deadlines are met
Sharing Information
• Sharing information and knowledge whilst maintaining confidentiality
Focus on Learning
• Taking responsibility for keeping knowledge and skills updated and for seeking opportunities to develop further
Commitment
• Awareness and understanding of goals, vision and values and how your role impacts on this and going the extra mile to meet role requirements
Driven
• Drive and determination to deliver results
Accountable
• Taking responsibility for appropriate decisions that you make, and the actions and behaviour you demonstrate
Embracing Change
• Openness to embracing change within the organisation and being able to adjust plans/activities accordingly
Motivated
• Motivation towards achieving quality results to maximise potential
Team Player
• Working as part of a team by being supportive, flexible and showing respect for each other
Applying Instructions
You are encouraged to apply for the above positions provided you meet the specified minimum job requirements.
To apply for the positions, Please send your applications to the Email: jobs@mariestopes.or.ug (you must attach your CV)
and indicate the position you are applying for in the Subject line.
WARNING: Do not to pay any money to get a job. Please report fraudulent jobs to info@everjobs.ug