Medical Representative / Detailer
Description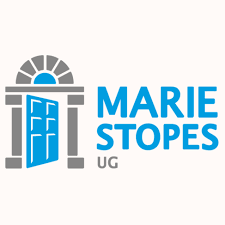 Job Title Medical Representative / Detailer
Location Kampala, Uganda
No. of Direct Reports 0
Reporting to SM Lead
Budget Responsibilities (Y/N) – N

The Role
Reporting to the SM Lead, role of this position is to be responsible for the promotion, marketing and distribution of MSU's range of pharmaceutical products and meet set objectives that meet an agreed revenue or sales target by identifying and gaining business from new and existing clients and ensure that the customer has complete satisfaction when dealing with MSU.
The post holder will be required to consistently engage with the medical fraternity of professionals, practitioners, health workers and care givers and will therefore need to maintain respect amongst the fraternity.
It is particularly important that the post holder is able to sustain a close and collaborative partnership with operational staff in the support office and field, so that project deliverables remain a focus of operational activities

Key Responsibilities Measure
Plan and achieve monthly sales targets by doing the following:-
• Effectively detailing, training and marketing the assigned range of pharma products to healthcare providers for prescription and use.
• Achieve a minimum sales target of 100,000 condoms per month, 20,000 tabs of Misoclear per month, 2,250 tabs of Back Up per month and 500 doses of Mariprist per month.
• List all doctors, medical service providers, pharmacies in the territory
• Achieve maximum productivity by preparing efficient and effective route plans that cover required number of existing and new customers on daily basis
• Promote company's entire range of products among the doctors/medical practitioners/ pharmacies by highlighting special features/benefits of the products, its proven efficacy, new research and clinical findings through one on one detailing and group meetings
• Ensure visibility of company's products at the outlets, display of company's communications materials at the outlets/doctors' chambers/clinics/hospitals
Book orders from doctors/private service providers, pharmacies, wholesalers, chain stores, hospitals, private clinics, NGOs.
• Ensure adequate availability/visibility on their shelves.
• Liaise and coordinate with distributors and uplift stock and ensure delivery of booked orders to the customers.
• Collect and report information on competitors' products and activities.
• Prepare and submit daily, weekly and monthly reports as per the specified format
• Attend trainings from time to time and develop competencies required for being a more effective salesperson
• Build and maintain relationship with local influential and opinion leaders on behalf of the company
Measure
• Documented evidence of practitioners met during each month.
• Clear data base of prescribers /spread sheets and achievement weekly reports
• Achieved of sales targets
• Monthly routing calendar due on first of the month
• MSU product brands visibility in the market
• Book and filled order forms from customers
Qualifications, Knowledge and Experience
• Degree in Biological, Biomedical sciences, or Diploma in pharmacy, Clinical medicine or Nursing from a reputable institution.
• A minimum of 1 year experience with robust pharmaceutical sales and specialisation in sales or marketing of health products.
Additional training in Pharmaceutical marketing will be an advantage
• Significant knowledge in Family planning and Pharmaceutical sector in Uganda
• Valid driving licence
• Hard working and persuasive
• Quick decision making and highly intelligent
• Good interpersonal skills
• Good customer management skills
• Flair for sales
Personal Attributes
Successful performance at MSI is not simply defined in terms of 'what' people achieve, but equally is about 'how' people go about their jobs and the impact that they have on others. We encourage and expect all team members will demonstrate the following behaviours:
Initiative
• Thinking ahead and taking action to make the most of opportunities by finding the optimum solution
Innovative
• Thinking creatively and outside of the box so that ideas generated create a positive outcome
Effective Communication
• Communicating through active listening and good questioning techniques, using appropriate body language, ensuring information is clear and concise.
Responsive
• Being responsive to changing priorities and demands
Working Efficiently
• Planning, prioritising and organising work to ensure work is accurate and deadlines are met
Sharing Information
• Sharing information and knowledge whilst maintaining confidentiality
Focus on Learning
• Taking responsibility for keeping knowledge and skills updated and for seeking opportunities to develop further
Commitment
• Awareness and understanding of goals, vision and values and how your role impacts on this and going the extra mile to meet role requirements
Driven
• Drive and determination to deliver results
Accountable
• Taking responsibility for appropriate decisions that you make, and the actions and behaviour you demonstrate
Embracing Change
• Openness to embracing change within the organisation and being able to adjust plans/activities accordingly
Motivated
• Motivation towards achieving quality results to maximise potential
Team Player
• Working as part of a team by being supportive, flexible and showing respect for each other

MSI Behaviours and Values
Team Member Behaviours
Work as One MSI
• You contribute, use, and share accurate data and evidence to improve understanding, insight and decision-making across MSI, enabling us to maximise our ability to influence others.
• You share relevant knowledge, expertise and resources to strengthen teamwork and prevent duplication of effort.
• You actively work as part of a team, providing support and flexibility to colleagues, demonstrating fairness, understanding and respect for all people and cultures.
Show courage, authenticity and integrity
• You hold yourself accountable for the decisions you make and the behaviours you demonstrate.
• You are courageous in challenging others and taking appropriate managed risks. Develop and grow
• You seek feedback to enable greater self-awareness and provide the same to others in a way which inspires them to be even more effective.
• You manage your career development including keeping your knowledge and skills up to date.
Deliver excellence, always
• You strive to consistently meet and exceed expectations, putting clients at the centre of everything, and implement smarter, more efficient ways of performing your role.
• You build and maintain effective long-term working relationships with all stakeholders, and are a true MSI ambassador.
Leadership (For Leaders only)
• You inspire individuals and teams, through situational leadership, providing clear direction.
• You seek and provide opportunities which motivate team members, helping to develop skills and potential whilst strengthening our talent and succession pipeline.
• You are aware of emerging developments in our sector, demonstrating strategic insight about our clients and business and encourage this in your team.
• You articulate a vision of the future which inspires and excites others.

MSI Values
• Mission driven: With unwavering commitment, we exist to empower women and men to have children by choice not chance.
• Client centred: We are passionate about our clients and dedicate our efforts to delivering agreed objectives to the highest possible quality.
• Accountable: We are accountable for our actions and take responsibility for everything we do to ensure long term sustainability and increased impact.
• Courageous: We recruit and nurture talented, passionate and brave people who have the courage to push boundaries, make tough decisions and challenge others in line with our mission.
WARNING: Do not to pay any money to get a job. Please report fraudulent jobs to info@everjobs.ug