Description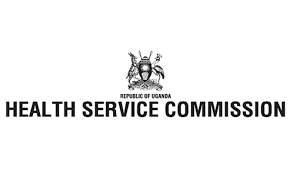 JOB DETAILS:
PROFILE OF THE ORGANIZATION EMERGENCY Life Support for Civilian War Victims (EMERGENCY) is an independent Italian organization established in 1994 to offer high-quality, free medical and surgical care to victims of war, landmines and poverty. It promotes a culture of peace, solidarity and respect for human rights. In consultation with the MoH and the HSC, EMERGENCY will appoint national staff to work at the Centre of Excellence in Pediatric Surgery in Entebbe. As defined in the Memorandum of Understanding with the Government of Uganda, priority will be given to young and freshly graduated health workers to increase the overall capacity of the country through knowledge sharing and transfer, and to vulnerable groups such as disabled and widows in order to contribute to the poverty reduction efforts by the Gov. .
Main Responsibilities:
 Participate in diagnosis, treatment and management of patients
 Evaluate patients and refer them for specialized health care
 Participate in the delivery of quality health care to patients
 Participate in research activities
 Promote observance of the Professional Code of Conduct and Ethics
 Compile and submit periodic reports Perform any other duties as may be assigned from time to time
Compulsory qualifications
 Must have an MBChB Degree or its equivalent from a recognized University or Institution.
 Registration certificates and valid practicing licenses
 Minimum 6 months and maximum 1 year of working experience
Personal Skills
 The ability to communicate with clarity and intelligibility in written and spoken English; ability to build rapport, listen, persuade, negotiate the ability to produce legible notes
 Compassionate with good communication skills
 Familiarity with professional and technical emerging knowledge
 Shows awareness of own limitations
 Competent to work without direct supervision where appropriate
 Ability to prioritize clinical need and organize oneself & own work
 Information technology skills
Personal attributes
 Displays honesty, integrity, aware of ethical dilemmas, respects confidentiality
 Shows initiative / drive / enthusiasm (self-starter, motivated, shows curiosity, initiative)
 Excellent teamwork skills
Reporting and functional relationship
Responds to: Medical Officer Special Grade
Working Conditions
- Contract of employment: 12 months contract (6 months of probation period)
- Social benefits: GPA, National Social Insurance
- Holidays and leaves: according to the current law
- Working place: Entebbe
- Starting date: March 2020
Applying Instructions
If you meet the above requirements and are interested, please submit your application including detailed Curriculum Vita, academic and professional papers and names of 3 work related Referees with their Email/daytime telephone contacts. Submission can be done personally to EMERGENCY'S office:
Plot 120-122 Bishop Dunstan Nsumbuga Road - Entebbe
or by email to recruitment,
uganda@emergency.it
indicating the position.
WARNING: Do not to pay any money to get a job. Please report fraudulent jobs to info@everjobs.ug