Description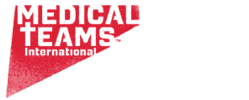 Medical Teams International is a faith-based not for profit health relief and development organization with a Calling "Daring to love like Jesus, we boldly break barriers to health and restore wholeness in a hurting world". MTI-UG has operations in West Nile and South western Uganda. We provide Comprehensive Primary Health Care, Reproductive Health, HIV/AIDS and Nutrition. MTI-Uganda is seeking to recruit highly competent, dynamic and experienced candidate to fill the position of Medical Coordinator. Responsible for the technical supervision of all medical programming at the regional level. Takes the lead in monitoring service quality, drug supply, staff development, reporting and exercises budgetary responsibility POSITIONS MANAGED: Public Health Officer, Pharmacy Technician, Biostatistician, HIV & RH Officer; Head Medical Officer, Medical Officer Special Grade (OBGYN), Senior Nutrition Officer .
Job Responsibilities:
• Work closely with the Program Manager, senior management and field teams to determine operational needs of the medical program and medical staff training needs
• Monitor and evaluate health sector service delivery objectives, indicators and outcomes of regional programs; Make program adjustments as needed to align with donor and MTI requirements
• Utilize Unit 4 ERP system to analyze supply need and oversee timely procurement of equipment and adequate drug supply in accordance with consumption needs, national drug protocol and program budget
• Assist in implementing HR functions related to staff management (hiring, training, promotion, disciplinary action, termination) and ensure training and capacity building of health facility staff
• Represent MTI at health coordination meetings, task force meetings and other partner coordination meetings and communicate relevant information back to staff
• Maintain relationships as first point of contact with public health department donors and partners
• Act as last line clinical consultation and make recommendations for referrals for specialized care
• Lead production of site and donor reports including compiling and analyzing data, compiling narrative and analysis
• Work with management and partner agencies for outbreak preparedness and contingency planning
• Provide input to proposal and budgeting processes
• Ensure direct reports have clear objectives, receive mentorship and participate in capacity building opportunities
• Conduct performance evaluations and enforce disciplinary procedures as per MTI policy
Job Skills: Not Specified
Job Qualifications:
• Bachelor's Degree in Medicine & Surgery (MBChB) is required
• Postgraduate training in Public Health is an added advantage
• Registration with Uganda Medical and Dental Practitioners Council is required
• Valid practicing license is required
• Minimum 4 years of experience in hospital practice relating to primary health care, maternal and child health, reproductive health, HIV/AIDS and communicable diseases; inclusive of 2 years at a managerial level is required
• Knowledge of humanitarian operations and project cycle management
• Knowledge of Uganda MoH, WHO and UN health systems and policies
• Basic knowledge of health strengthening methods and best practices
• Skilled in using Unit 4 ERP, HIS and HMIS database systems
• Skilled at using Microsoft Word, Excel, PowerPoint and Outlook
Applying Instructions
1. Interested applicants who meet the criteria should email their Application letter and CV ONLY including 3 work related referees to; recruitmentug@medicalteams.org 
2. Indicate your Salary expectation/ current; at the bottom of your CV
3. INDICATE CLEARLY IN THE SUBJECT LINE: ONLY POSITION AND LOCATION YOU ARE APPLYING FOR.
4. Do not attach your Academic transcripts. They will be requested if you are shortlisted
5. Only online applications will be accepted.
6. Only shortlisted candidates will be contacted. MTI is an equal opportunity Employer.
WARNING: Do not to pay any money to get a job. Please report fraudulent jobs to info@everjobs.ug