Description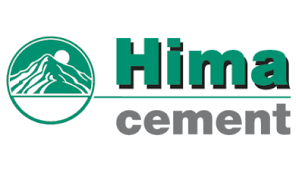 Hima Cement Ltd. is a subsidiary of Bamburi Cement Ltd. which is a member of the Holcim Group. Holcim is the leading producer of building materials in the world. At Hima Cement, our Vision is "To be the preferred provider of cement and concrete based building solutions in East Africa with a strong focus on customer experience."
Hima Cement works with all actors in the building and construction industry in Uganda – manufacturing and supplying a wide range of building and construction solutions designed to meet housing and construction needs from small projects like individual home buildings to major construction and infrastructure projects. Whether supplying high-quality cement to a craftsman or helping leading architects explore and deliver creative possibilities, Hima is committed to providing solutions that fit the needs of all its clients
In order to achieve the above objectives, Hima Cement limited seeks to recruit a motivated and competent Mechanical Technician as indicated below;
Job Title : Mechanical Technician
Vacancy Code : MT01
Reporting line : Maintenance Manager
Duration : Full time
Duty Station : Tororo
Job Summary;
The Mechanical Technician is responsible for maintaining high availability and reliability and Overall Efficiency of the equipment by ensuring that mechanical jobs are carried out safely and within the maintenance SOPs. Inspect and test mechanical equipment and systems for defects and wear to ensure compliance with specifications and operational limits. Ensure first level inspection is thoroughly carried out and accurate feedback through Work Order System (SAP).
The scope includes:
• Health & Safety Compliance.
• Timely execution of maintenance mechanical programmes through paper work distribution.
• Maintain proper housing keeping standards.
Key Duties and Responsibilities
• Adhere to all the Health and safety compliance rules of all the safety rules in the designated working area.
• Maintain proper housekeeping standards all the time in the area of operation.
• Certify operation of machinery and mechanical equipment by completing preventive maintenance requirements on engines, motors pneumatic tools, conveyor systems and production machines; following diagrams, sketched, operations manuals, manufacturers' instructions and engineering specifications; troubleshooting malfunctions.
• Determine changes in dimensional requirements of parts by inspecting used parts; using rules, calipers, micrometers and other measuring instruments.
• Adjust functional parts of devices and control instruments by using hand tools, levels, plumb bobs, and straightedges.
• Control downtime by informing production workers of routine preventive maintenance techniques; monitoring compliance.
• Fabricate repairs parts by using machine shop instrumentation and equipment.
• Handling emergencies timely and restore plant operations to maintain operation efficiency.
• Conserve maintenance resources by using equipment and supplies as needed to accomplish job results.
• Prepares mechanical maintenance reports by collecting, analyzing and summarizing information and trends.
Required Qualifications skills and attributes.
Educational Requirements
• Minimum of a Diploma or equivalent certification with good experience.
• 2-4 years' experience in a busy process or heavy industry environment.
• Knowledge of PC and CMMS software (Computerised Maintenance Management System)
Technical Competencies
• Ability to troubleshoot, test, repair and service technical equipment.
• Ability to work flexible shifts and to adapt to changing work schedules.
• Familiarity with mobile tools and applications.
• Basic understanding of fabrication and technical drawings.
Profile & Personal Qualities
• Ability to work under minimal supervision, identify and resolve problems in a timely manner.
• Team-player and good verbal communication skills.
• Be self-driven and able to work with minimum pressure.
• Reliable, tolerant & determined
• Ability to work long hours
• Ability to work in a stressful environment
• Result oriented
Applying Instructions
Hima cement will offer a competitive remuneration package to the successful candidate. Candidates that know that they meet the above criteria and have what it takes to excel in the above position, should send their CVs, which should include details of email address (if any), present position, current remuneration, Certificate/testimonials and address of three (3) Referees plus telephone contact to the stipulated email address
(Email your application and CV to
 career.applications.hima@lafarge.com and let's save the environment). Key Notes: • Hima Cement Limited is an equal opportunity employer and does not charge a recruitment fee or any other fees at any stage of the recruitment process • Make sure that your application letter, CV and certificates are attached as one document • Indicate the Vacancy Code as the subject for your email • Only shortlisted candidates will be contacted • Any form of canvassing will lead to automatic disqualification.
The Human Resource Manager – Corporate
Hima Cement Ltd, Plot 838 Namanve Industrial Park
P.O Box 7230 Kampala
WARNING: Do not to pay any money to get a job. Please report fraudulent jobs to info@everjobs.ug