Marketing & Communications Coordinator
Description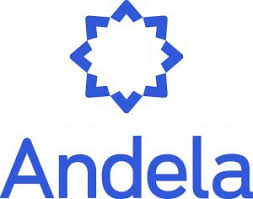 Andela is a network of technology leaders dedicated to advancing human potential. We help companies build high-performing distributed engineering teams by investing in Africa's most talented software developers. Based in NYC, SF, Lagos, Nairobi, and Kampala, Andela is catalysing the growth of tech ecosystems across the African continent while solving the global technical talent shortage.
About the Role:
The Marketing & Communications professional based in Cairo, Egypt will continue to build the Andela brand and broadcast our vision and achievements to the world. The Marketing & Communications Coordinator will be responsible for shaping and executing on a multi-faceted external marketing strategy that establishes Andela Engineers as thought leaders in the Egyptian technology ecosystem and reinforces Andela's brand as a leading engineering organization.
Responsibilities:
Develop a comprehensive marketing and communications strategy that drives the acquisition of senior software engineers and brand recognition in Egypt for Andela.
Work with Andela's Marketing & Communications team in different locations in planning and executing a number of strategic initiatives across PR, field marketing and digital marketing to bolster Andela's presence in Egypt
Build and own relationships with the media: Identify press-worthy stories within Andela, coordinate media interviews with Andela employees and executives, and ensure that press coverage is on-message.
Build relationships with the tech community
Design online and offline marketing campaigns (social media, paid advertising, events) to increase applications for software engineers in Egypt
Create content (press releases, blog posts, features, scripts etc) to educate and build the brand's awareness in the market.
Ensure high brand consistency in key messaging externally
Attributes for the Role:
Leadership, team building and cross-cultural skills. You have significant experience leading strong teams made up of young and dynamic high achievers. It is also important that you have demonstrated an understanding of what it takes to build high-performance teams and a best-in-class Communications and Marketing department.
Creative problem-solving. You solve problems by creatively engaging with stakeholders both internally and externally with independence and fluency. You develop conceptual frameworks that guide problem-solving analysis. You draw sound conclusions based upon a mixture of analysis and experience. You demonstrate content expertise through problem-solving from multiple contexts.
Strategic thinking. You have a strong ability to think strategically and plan for the future. You are able to conceptualise, plan and execute communication strategies that engage Andela's target audience, while also facilitating increases in engagements and impressions generated.
Operational excellence.  Each department in Andela operates with initiatives that drive and contribute to the collective Andela vision. You have the capacity to multi-task across teams to amplify internal and external communications on marketing, advertising, branding and creative development ensuring consistency and on-strategy execution.
Demonstrated ability to manage strategic and crisis communication. You develop and maintain strong relationships with Andela's senior management, staff, external agencies, press outlets, and others to engage them and support effective communication within and outside of the organization. You are responsible for managing strategic and crisis communication should the need arise.
A deep commitment to our mission. You will have demonstrated an ability and interest in creating large-scale change and impact. This could be seen through your management of campaigns, and the media plans you have developed and executed.
Qualifications:
Ideal candidates for this role will have:
Have at least 4 years minimum experience in marketing & public relations, preferably with experience in a PR agency or the technology sector
Strong existing relationships with, and extensive network of key business and technology-focused press contacts
Excellent written & verbal communication (public speaking is key).
Creative and critical thinking skills with an ability to fluidly craft narratives
Strong command of written and spoken English
Deep understanding of social media platforms and effective marketing strategies/techniques
Experience developing and managing a culture of continuous learning and improvement
Experience managing and coordinating, and working as part of teams to deliver on a tight schedule
Work and living experience in Egypt, professional experience with or an understanding of the wider MENA region is an advantage.
Record of an undergraduate degree from a recognised institution
Start-up experience is an advantage, though not required/mandatory
A great personality and good heart; we have a "no jerk" policy
Benefits & Compensation
Full-time compensation
Full medical coverage
Opportunity to work with the brightest minds on the planet
Oh, and a chance to change the world!
Applying Instructions
Fill in the application form in this link
WARNING: Do not to pay any money to get a job. Please report fraudulent jobs to info@everjobs.ug
Popular Jobs