Manager, Trade Governance and Risk
Description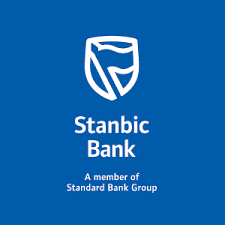 Job Purpose
Responsible for Trade product delivery, maintenance & oversight of trade product technology stack & stability, working with stakeholders, to deliver on Trade product development & innovation strategy, for the markets, under remit..
Adopt the group Trade product guidelines, implement the Trade product framework, using the tools in the toolbox.
Monitor the Trade operational and compliance risk, and take accountability for the entire trade value chain in country
Be a key business partner to the Head of Trade to delivery on the agenda and aspirations for Trade, for the markets in remit
Key Responsibilities/Accountabilities
Output group 1*         Pricing
Outputs and measures*          Implement Trade product pricing framework.
Evolve Trade product pricing strategies working with the markets, in remit
Determine pricing, sales and marketing strategies, ensuring that benefits in terms of customer satisfaction and financial targets are realized.
Measure:
Approved trade pricing framework
% improvement of revenue assurance
Periodic Trade revenue reporting per bank wide sector
Output Group 2*        Trade product operationalization and channel management
            Responsible for Trade product delivery and technology stack oversight (aka product enablement, in a manner that is end 2 end from a client experience value-chain, point of view).
Standardize processes and supporting platforms to drive digitization of client experience across all trade touch points
Measure
% automation of manual process
Output group 3*         Trade market benchmarking
Outputs and measures *          Understand the country specific trade competitive service levels, and keep abreast of market developments as well as design responses to these market dynamics
In conjunction with the Business Unit Heads, devise, own and implement product plans for Stanbic bank, taking into account industry and economic information, market intelligence, customer/sector behaviour, emerging technology and regulatory requirements Measure.
Represent the bank at decision making forums internally.
Own and be accountable for the revenue and cost drivers and the product performance for trade.
Develop/ create the Key Performance Indicators (KPIs), for performance monitoring and quality measurement purposes, pertaining to the Business Operations and monitor the achievements of set KPIs in each sector on periodic basis.
Measure
% achievement of KPIs
Periodic reporting in product performance
Output group 4*         Service
Outputs and measures *          Identify, highlight and work with Country Head of Trade to resolve regional systemic issues/trends hampering delivery of consistent and reliable service.
Review, evaluate and manage risks, to ensure adherence to the bank's risk framework and wider industry regulations.
Build strong relationships with key and diverse stakeholders to manage their multiple needs and to ensure the delivery of customer solutions. Support customer pipeline development.
Develop/ finalize Service Level Agreements (SLAs) with internal departments/ units to achieve improvements in turnaround time (TAT) with respect to processing of transactions for the respective departments/ divisions/ units.
Measure:
% improvement of CSI rating score
·
Output group 5 *        Product Risk Management
Outputs and measures Reinforce the culture of doing the right business the right way by proactive engagement and ongoing portfolio risk assessment.
Provide deal review and structuring expertise to ensure that new transactions are operationally workable, consistent with the TPS strategy and acceptable from a risk and return perspective.
Ensure the existence of adequate and robust processes and controls (automated/ manual) to ensure compliance with applicable rules and regulations.
Evaluate existing as well as new products/ services and provide recommendations on ways to improve the effectiveness/ efficiency of the transactions related to the same.
Ensure compliance of all guarantee projects with related agreements and various Bank guidelines, including anti-money laundering and anti-terrorist financing (AML/ATF) guidelines.
Continually assess the operational risks associated with the role and inherent in the business, taking account of changing economic or market conditions, legal and regulatory requirements, operating procedures and practices and the impact of new technology. This will be achieved by ensuring all actions take account of the likelihood of operational risk occurring.
Measure
Satisfactory Audit finding
Regulatory and statutory compliance
Output Group 6*        Signature Product initiatives
Outputs and measures Drive & execute on the Trade component of signature product initiatives (including training) for the markets, in remit - to requirements, cost & timelines of the approved business case.
Participate in developing and promoting new trade finance products by providing regular feedback on the needs of users guarantee instruments and changes in market dynamics.
Measure
Projects on time, within budget and meeting expectations
Improved client experience
Outcome group 7*       Trade Channel Management
Outputs and measures Adopt the group trade channel strategy for market nuances and implement in markets, in remit.  Keep abreast of market developments in the space of Channel management in Trade.
Monitor the utilization of various trade finance limits, compliance with conditions and covenants of guarantee agreements, and reconciliation of income due to the Bank on each guaranteed transaction.
Monitor the performance of trade finance portfolio - analyse, recommend and implement changes to ensure the products remain relevant to the needs of clients.
Review, validate and approve processes and procedures as per the incumbent's delegated authority
Measure
% improvement in process efficiency
% Achievement of revenue targets
Preferred Qualification and Experience
Minimum qualification 1*
Type of qualification: First Degree
Field of study: Any field, a degree in finance and accounting will be an added advantage
Other qualifications, certifications or professional memberships
Post graduate degree, Professional certification
Knowledge/Technical Skills/Expertise
Experience required 1*
Job Function: Corporate Banking
Job Family: Transactional Products and Services
Years: 5-7 Years
Experience Description: Generic across the bank, relationship management and / or trade sales experience. Extensive knowledge and expertise in financial solutions within the financial services industry, including Trade Finance and Foreign Exchange. Not less than 10 years of postgraduate experience with minimum 7 years in managerial positions in Commercial Banking and sales positions in finance industry in Uganda
Experience required 2
Job Function: Corporate Banking
Job Family: Product Management
Years: 5-7 Years
Relevant client and/or geographical experience in the Africa region. Ideally gained experience working across multiple geographic locations
Experience required 3:
Job Function: Corporate Banking
Job Family: Sales
Years: 5-7 Years
Client facing roles experience, esp., in solutions in a market (or cluster of markets); Trade advisor in a market
PLEASE NOTE: We will never ask for money or any form of payment as part of our recruitment process. If you experience this, please contact our Fraudline on 0800222050 or forward to TransactionFraudOpsSA@standardbank.co.za
WARNING: Do not to pay any money to get a job. Please report fraudulent jobs to info@everjobs.ug
Popular Jobs