Description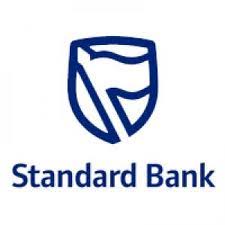 Business Segment: Archived_01_Office of the Executive
Location: UG, Central Region, Kampala, Hannington Road 17
Job Type: Full-time
Job ID: 80370076_80387498
JOB DESCRIPTION
• To manage the delivery of projects through the application of best practice project management skills, tools and techniques, whilst engaging with and leading cross-functional teams to deliver scalable business solutions within the required parameters in terms of scope, cost and quality.
• Identify and advise on project risks through the delivery of risk reports to all stakeholders involved in the project to ensure that risk is managed appropriately. Engage with project and programme boards to ensure adequate understanding and buy in to resolve risk concerns.
• Drive the implementation of the required information management processes and systems to ensure all project information and documents are managed according to organization and regulatory standards and requirements.
• Review the project financials and expenses against project budget, complete cash flow forecasts for the project and reprioritize expenses, within budget, where appropriate, to ensure the effective delivery of the project objectives within the allocated budget.
• Plan, coordinate and monitor the utilization of all project resources including business resources, external consultants, contractors and other vendor resources to ensure accurate resource forecasts and the efficiency of project delivery.
QUALIFICATIONS
A formal project management qualification such as Prince II or PMP
5-7 years signifacant experience
ADDITIONAL INFORMATION
• Directing people
• Embracing change
• Following procedures
• Decision making
• Meeting Timescales
• Teamwork
• Articulating information
• Project planning & management
Please note: All our recruitment processes comply with the applicable local laws and regulations. We will never ask for money or any from of payment as part of our recruitment process. If you experience this, please contact our Fraud line on +27 800222050 or TransactionFraudOpsSA@standardbank.co.za
WARNING: Do not to pay any money to get a job. Please report fraudulent jobs to info@everjobs.ug