Description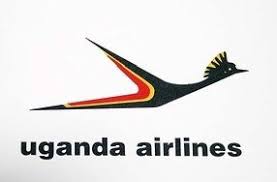 Key Responsibilities:
• Lead the development of the Internal Audit's annual plan and ensure the plan is responsive to and aligned with the risk profile of the organization
• Oversee the execution of individual audits defined in the audit plan ensuring the highest level of service quality and client satisfaction.
• Prepare timely audit reports on the results of audit work/engagements in line with the audit plan and standards.
• Meet regularly with the Board Audit Committee to report the status of Internal Audit's ongoing monitoring activities, educate/inform the committee of emerging risks and/or exposures (whether internal or external to the company) that should be considered, and serve as a "thought leader" with respect to risk management and internal control best practices.
• Facilitate other departments in the identification and assessment of risks and the development of the Company's risk profile.
• Proactively inform senior management of significant risks or exposures related to internal controls, compliance, and/or governance requiring prompt attention. Manage the process to track, follow up, and ultimately close all open audit issues.
• Oversee Internal Audit's participation in critical business and technology initiatives and projects ensuring that audit's perspective is effectively voiced and appropriate controls are designed and implemented on a proactive basis
• Develop, coordinate and oversee the Internal Audit's Quality Assurance and Improvement Program
• Develop the internal audit manual and supervise its implementation.
• Periodically assess the effectiveness of internal controls, risk management, and governance processes and; guide on areas for improvement.
• Provide the Company's Management, whenever necessary, with the relevant specialist, expert, and technical advice where an audit mind may be required.
• Develop a team of staff in the department to effectively deliver the departmental mandate.
• Carry out performance appraisals for the staff in the department
• Perform any other duties as may, from time to time, be assigned by the relevant authority.
Minimum Qualification and Experience:
• An Honours Bachelor's in Business Administration, Accounting or Finance, or a closely related and relevant field, from a recognized University.
• Full Accountancy and Internal Auditing professional qualification, such as ACCA, CPA, CIA, or CISA, is a must.
• Must be a Member of the Institute of Certified Public Accountants of Uganda (ICPAU)
• Relevant working experience of 8 years; at least 5 of which must be at a level of or equivalent to Internal Audit Manager, or in a similar Management position, in a large and reputable public or private sector organization.
• Excellent knowledge of the standards of the International Professional Practices Framework as issued by the Institute of Internal Auditors is essential.
• Proficiency in the application of Audit-related Software and MS Office packages and related packages is essential.
• Knowledge of any aviation accounting/audit Software system shall be an added advantage.
• Experience in working with airlines, as well as with other regional and international public, or private sector organizations shall be an added advantage.
Relevant Competencies
• High level of maturity, ethics, and integrity with a clean track record
• Proven managerial, negotiation, and communication skills.
• Proven corporate planning knowledge and skills.
• Results-oriented.
• Proven presentation and reporting abilities.
• Interpersonal, human relations, and team management
WARNING: Do not to pay any money to get a job. Please report fraudulent jobs to info@everjobs.ug