Description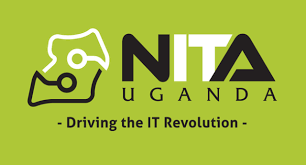 Background
The Government of Uganda has secured funding from the International Development Association (IDA) to finance various activities under the Regional Communications Infrastructure Program (RCIP). The Regional Communication Infrastructure Program (RCIP) Uganda will complement existing country ICT and e-government Infrastructure initiatives by helping boost the already existing e-government infrastructure and bridge the financing and technical gaps. It is intended that part of the proceeds of this credit, will be applied to eligible payments for the services of a Manager Service Delivery.
The National Information Technology Authority – Uganda (NITA-U) is the Implementing Agency for the project, through a Project Implementation Office (PIO). Applications are hereby invited from eligible, suitably qualified and experienced persons for the vacant position of Manager Service Delivery to be based at the PIO at NITA-U Headquarters.
Objective of Assignment
To provide prompt, efficient and effective administrative, logistical, material resources and facilities/estates support services to the NITA-U Secretariat and project/ field offices to ensure secure, healthy, and conducive work environment for the organizations' staff/ clients and equipment.
3.0       Reporting
The Manager Administration will report to Director, Finance and Administration on functional deliverables and to RCIP Programme Coordinator administratively.
4.0       Responsibilities and Tasks
The main responsibilities and duties of the Manager Administration shall be as outlined below;
Oversee general office operations, logistical and material resources support services to ensure healthy and conducive operational environment in line with the Authority's policies and procedures
Undertake fleet management and scheduling vehicle movements for routine and field travels as well as coordinating staff travels
Advise management on the design, review and update of administrative, assets and utilities management policies and procedures;
Undertake the management of NITA-U stores by ensuring proper records and dispatch of equipment and materials for use under RCIP
Oversee the maintenance of office equipment/appliances and motor vehicles including the off boarding of Office assets in liaison with the procurement and Disposal unit (PDU) and in line with statutory requirements such as PPDA guidelines.
Oversee and supervise the provision of the office logistical materials /supplies/consumables to NITA-U offices and to maintain conducive office working environment
5.0       Deliverables
The expected deliverables from the Manager Administration will include but not limited to the following:
Preparation of technical papers for EXCO or the Board approval in regard to Administration services,
Monthly fleet management reports
Preparation of Annual Budgets
6.0       Qualifications, Competences and Experience
Candidates should have the following qualifications, competencies and experience:
6.1       Qualifications
A Bachelor's degree in Business Administration or related discipline is a requirement.
A Master's Degree in Business Administration, Public Administration, Management Studies, Project Planning and Management or their equivalent from a recognized university is an added advantage;
A Post-graduate qualification or any internationally recognized administrators professional qualifications is an added advantage;
6.2       Competencies
Proven track record of professional integrity and confidentiality in handling public resources
Solid organisational skills
Good interpersonal and communication skills and ability to work with teams in the organisation at all levels
Strong report writing and presentation skills
Must be able to work under pressure and tight deadlines, with minimum supervision
Computer knowledge and skills in MS-Word, MS-Excel and internet/email is a mandatory requirement.
6.3       Experience
At least 5 years relevant experience gained while serving with a reputable public or commercial or donor funded organization in senior – level job preferably at similar position.
7.0       Duration of Assignment
The successful candidate shall be engaged under a two (2)  year employment contract, renewable subject to satisfactory performance with a probationary period of 6 months.
Other Required Skills and Competences
Communications: Very good communication skills (spoken and written), including the ability to communicate effectively with diverse audiences on environmental related matters, good negotiation skills and to prepare a variety of written documents, contracts, reports, etc. in a clear, concise style.
Teamwork: Very good interpersonal skills and ability to establish and maintain effective working relations with people in a multi-cultural, multi-ethnic environment with sensitivity and respect for diversity.
Integrity: Must be a person of proven honesty and does not tolerate corruption and unethical behaviours in all its forms and manifestations.
Innovation: Must be a person with ability to seek new ways of doing things efficiently to deliver value to our customers.
Customer Centricity: Must be a person who strives to satisfy customers and clients. Should be able to understand what the customer wants and delivering it flawlessly.
Quality: Must be a person who thinks of quality and continuous improvement in his/her work.
Applying Instructions
Interested applicants who meet the job requirements/specifications and with the right personal attributes are invited to complete and submit their job application form (attached herewith), with a cover letter, supported by curriculum vitae, copies of certificates and testimonials, and must specify day time telephone contact, postal and email addresses of both the applicant and three referees.
Applicants must also submit with their application verifiable evidence supporting previous relevant appointments such as appointment letters and employment contracts.
No application will be accepted without a duly completed and signed standard application form (referred to above).
Please indicate the position being applied for on top of the envelope.
The Executive Director
National Information Technology Authority – UGANDA (NITA-U)
Palm Courts, Plot 7A, Rotary Avenue (former Lugogo bypass)
P.O. Box 33151, Kampala, Uganda
Tel: 0417 801 038
Or via email: rcip@nita.go.ug (application shouldn't be more than 10MB)
WARNING: Do not to pay any money to get a job. Please report fraudulent jobs to info@everjobs.ug
Popular Jobs