Logistics & Administrative Assistant
Description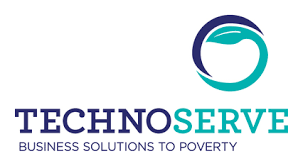 About the job
Program Description:
TechnoServe has been implementing HortiMAP to support market actors to work towards creating a vibrant, sustainable Ugandan horticulture sector since 2020 with financing from the EKN. The project was restricted to 23 districts in the Central, Eastern and South-western region excluding the North which has equally great Horticultural potential. Over 80% of the HortiMAP financing was strategically redirected to support more of productive activities leaving a gap on the market systems development end of the Value Chain.
TechnoServe will implement the NU-Hortimap funded by aBi Investments Ltd to scale the successes gained under Hortimap in Northern Uganda. This program over the 18 Months, will support market actors to work towards creating a vibrant, sustainable Ugandan horticulture sector. The program combines catalytic funding through a Market Development Facility and Technical Assistance fund to leverage private sector and local resources and expertise to strengthen SMEs and local supply chains, while delivering world-class entrepreneurship training to farmers and retailers to realize their potential. These interventions are expected to: a) Train & support 7000 farmers on entrepreneurship, regenerative good agricultural practices (GAP), post-harvest handling (PHH) & reduced loss, financing & use of technologies, nutrition
b) Provide tailored business advisory support and catalytic finance to producer organizations (POs) and farmer-facing micro, small c) Provide technical assistance to 2 public sector actors to disseminate information on market standards, inspect horticulture farms, and develop a domestic digital traceability system and d) Support 4 market-facing MSMEs with tailored business development advisory, investor readiness support, and access to catalytic finance.
Position Description:
The Logistics & Administration Assistant will work within the NU HortiMAP support services team and will be committed to provide reliable support to program activities in order to ensure efficient operations of the regional office. He/ She is the focal point for daily administrative office tasks, logistical issues and the link between the region and the TechnoServe office in Kampala.
He/she must be familiar with administrative practices and procedures, should possess an ability to effectively communicate, and ensure that all duties are performed in a high quality and time sensitive manner.
Title: Logistics & Administrative Assistant
Program: NU-HortiMAP
Reports to: Senior Business Advisor
Location: Northern Uganda
Travel: Remote rural locations
Grade: 4
Duties and Responsibilities
Administrative Support

Prepare documents and assist the region to keep an accurate and organized filing system
Assist in organizing regional in-house and external meetings
Produce documents, minutes, memos, letters and presentations, as requested
Support travel arrangements for the field team
Front desk Activities

Handle incoming telephone calls and visitors; screen and redirect where appropriate
Assist in scanning, photocopying and filling of documents
Maintain inventory of office supplies and re-order when required
Assure the confidentiality of dispatches delivered or received and that all such dispatches are recorded correctly
Receive deliveries, ensure that items are checked and quantities confirmed as needed under the direction of the supervisor
Office and Staff

Arrange for the repair and maintenance of office equipment as directed
Ensure a clean and presentable office environment
Supervise the office assistant and cleaning team to ensure their work is done on time
Ensure that standard office refreshments, teas, the water dispenser and other refreshments as may be required from time to time are available
Transport and Accommodation

Handle all travel arrangements and movements for the regional office staff and guests, including booking of hotels, vehicle hire and dispatch.
Responsible for the booking of accommodation for staff and guests with preferred TechnoServe hotels or other recommended service providers
Finance support

Prepare memos for payment of service providers under instruction from the supervisor
Receive invoices, record them and forward them to Operations for processing
Any other duties as may be assigned by the Supervisor
Required Qualification, skills and experience:

Bachelor's degree plus 1 year of experience or Diploma plus 2 years of relevant experience in Administration
Strong organizational skills and management experience
Speaks and writes English fluently
Good presentation skills
Flexible, reliable, adaptable, responsible and team-oriented
Strong computer skills (Word, Excel, PowerPoint, Outlook, Gmail, etc.).
Strong interpersonal and cross-cultural skills.
Experience working with staff from diverse backgrounds.
Success Factors:
Competency is a combination of knowledge, skills, and abilities (KSAs) directly related to successful performance on the job.
Core Competencies include:

Integrity and honesty: Is widely trusted; seen as a direct, truthful individual; presents truthful information appropriately and helpfully; keeps confidences; admits mistakes; does not misrepresent themselves for personal gain.
Team Work/ Relationships: Works cooperatively and flexibly with other team members with a complete understanding of the role to be played as a team member and leader to achieve a common goal. Ability to build and maintain effective relationships and networks.
Learning attitude: Proactively takes advantage of opportunities to learn. Actively identifies new areas for learning; applies and shares new knowledge and skill appropriately.
Diversity/Inclusiveness: Demonstrates an understanding and appreciation for diversity and supports diversity efforts. Interacts inclusively with people of all races, cultures, ethnicities, backgrounds, religions, ages, and genders.
Communication: Expresses ideas effectively in individual and group situations. Listens effectively; shares information, ideas, and arguments; adjusts terminology, language, and communication modes to the needs of the audience; ensures accurate understanding; acts in a way that facilitates an open exchange of ideas and information; use appropriate non-verbal communication.
Decision making/Problem Solving: Can analyze situations, diagnose problems, identify the key issues, establish and evaluate alternative courses of action and produce a logical, practical, and acceptable solution. Can make effective decisions daily, take ownership of decisions, and demonstrate sound judgment in escalating issues where necessary.
Results-Oriented/High-Quality Deliverables: Stays focused on the efforts necessary to achieve quality results consistent with programmatic or departmental goals. Demonstrates the ability to achieve effective results; works persistently to overcome obstacles to goal achievement. Accomplishes tasks by considering all areas involved, no matter how small; showing concern for all aspects of the job; accurately checking processes and tasks.
Planning & Time Management: Establishes a course of action for self and others to accomplish a specific goal. Effectively plans, schedules, prioritizes, and controls activities; identifies, integrates, and orchestrates resources (people, material, information, budget, and time) to accomplish goals. Prioritizes work according to the program or department's goals, not just own job responsibilities; manages own time effectively.
Business Acumen: The ability to use information, ask the right questions, and make decisions that impact the overall business performance.
Job Specific/Technical Competencies include:

Innovative Mindset: Curious inquiries, asks questions and seeks out information from multiple sources, learns from mistakes, sees change as an opportunity.
Career Pathways:
The position that may be a next career opportunity for employees in this job title include Accounts & Administration Assistant.
WARNING: Do not to pay any money to get a job. Please report fraudulent jobs to info@everjobs.ug