Description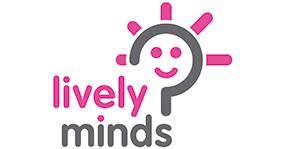 Job Summary
The Liaison Officer is responsible for implementing programs in rural villages that train and support Sub Counties to embed the model within villages.
Minimum Qualification:

 Bachelor

Experience Level:

 Entry level

Experience Length:

 2 years
Job Description
Lively Minds is an award-winning charity working to improve the lives of deprived children in rural Ghana & Uganda through an innovative Early Childhood Development (ECD) programme. We train uneducated vulnerable mothers to run educational Play Schemes for their communities' pre-school children. The Play Schemes reach young children at a crucial stage in their development, improving their education, health and wellbeing. Our evaluations show dramatic positive effects on both children and Mothers. Our field work is carried out by teams of expert in-country staff. Their work is supported and facilitated by our small London-based team.
These are exciting times for Lively Minds. We have recently secured a 2 year grant to test scaling strategies in Uganda with the long-term aim of integrating the programme into the local government Village Health Team system, using a training of trainers approach. We have also received grants to scale our sister programme in Ghana. We are looking to expand the programme into new countries so that we can have a genuinely large impact in tackling the global early childhood development crisis.
The Liaison Officer is responsible for implementing our activities and programmes in rural villages.  Our main project is to train and support Sub-County teams to train and support VHTs and illiterate mothers from deprived communities to run educational Play Schemes for pre-school children. Our focus is on empowering communities so that they can provide participatory, discovery-led and creative learning opportunities in the community and in the home.
Main Responsibilities:
1) Implementation Accountability
To plan, implement, and evaluate all Sub-County related activities and trainings to ensure they are of the highest standard and achieve efficiency.
To support the Sub-County to develop and deliver high quality trainings to the VHTs ("top-up trainings") and later support them to supervise the VHTs when they are delivering to the mothers
To support the Sub-County and ensure that top-up trainings and parenting workshops are delivered to high standard
To monitor, evaluate and support project activities in rural villages on a daily basis, specifically conducting Spot Monitoring to ensure Play Schemes are meeting targets
Proactively identify risks/challenges, as well as successes, where necessary, and suggest creative improvements.
To ensure absolute accountability and value for money at all times
2) Leadership
To manage Sub-Counties to ensure that all processes and project activities are running smoothly and that the Key Performance Indicators of that Sub-County meets or exceeds its targets
To plan, support and guide Sub-County staff to create a work plan such that all villages are supported and play schemes remain healthy and active
To coach the Lively Minds Coordinator to be able to effectively run work-planning sessions, top-up training, and mentor their team
To support the Sub-County to supervise and spot check different communities and facilitate problem-solving sessions to collaborative identify sustainable and effective solutions
To serve as a Lively Minds advocate and effective team member, promoting mutual respect and the mission of Lively Minds at all times
To ensure that all work is carried out professionally and diligently in line with Lively Minds policies and procedures and promote the good name and reputation of Lively Minds
3) Stakeholder Engagement and Administrative Tasks
To actively engage with community stakeholders through visits and follow up calls
To maintain an up-to-date contact list of all stakeholders within the particular area of work
To create and organize written records of all programming, curricula, and trainings, including and not limited to attendance, business goals
To consistently update the Programmes Manager with events and activities both verbally and through written reports,  specifically daily progress updates and weekly action logs
To provide feedback to training team to customize necessary documents, as and when needed
To support training team to make relevant games, which are paramount in a particular rollout and any other suggested materials that will make the programme a success
To perform any other tasks reasonably required of you from time to time where need arises
PERSON SPECIFICATION 
We are seeking a highly motivated individual to lead our team and help us to take our innovative programme and organisation through this exciting period of transformative growth.  You must be an excellent project manager with experience of both grassroots development work and advocacy/stakeholder management. You must be a self-starter and able to work independently. You must have excellent interpersonal skills and be able to lead and motivate our local team and stakeholders to deliver the programme to the highest quality. We have extremely limited resources and we work in very remote poverty-stricken villages so you must be flexible and able to come up with creative low-cost solutions that can achieve quality results in this context.
Essential Qualifications
Bachelor's degree in Community Development, or a related field
Minimum 2 years' experience working in rural and marginalized communities
Experience in stakeholder engagement at district and sub-county level considered an asset
 Experience coaching and training others with particular focus on behavior-change considered an asset
Ability to manage a complex and varied work load and to work under pressure
Proficiency in Microsoft Word and Excel
Excellent communication skills, both oral and written, in both English and Lusoga/Luganda
Essential Skills
Excellent interpersonal skills – works effectively with and motivate vulnerable women and children in communities as well as team members
Excellent planning and coordination skills – plans effectively, manages time and limited resources well, and works to strict deadlines
Excellent communication skills – keeps clear, consistent messaging and is able to coach others to do the same
Excellent data analysis and reporting skills – able to collect, analyse, and use data to problem-solve
Excellent critical thinking and problem-solving skills – analyzes risks and finds creative solutions to challenges as they arise
Applying Instructions
Please submit your application by completing both of the following steps by
1. Send a CV and cover letter detailing how you meet the person specification to
jobs@livelyminds.org 
Lively Minds operates a strict Child & Vulnerable Adult Protection Policy and the post-holder will be required to demonstrate their suitability for this role. 
Lively Minds | Registered Charity Number 1125512 
WARNING: Do not to pay any money to get a job. Please report fraudulent jobs to info@everjobs.ug
Popular Jobs