Description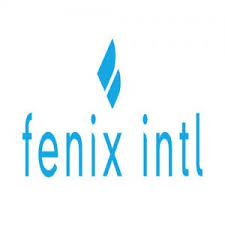 About Fenix
Fenix International is a next-generation energy and technology company. Our mission is to improve the quality of life of our customers through inclusive energy and financial services. Our flagship product, Fenix Power, is an expandable, pay-go solar home system financed through affordable installments from just $0.14 per day. We use real-time transaction data to create a next-generation credit score to finance power upgrades and other life-changing loans, unlocking modern financial services for our customers. To date, Fenix has sold over 600,000 Solar Home Systems in Uganda, Zambia, Côte d'Ivoire, Benin, Nigeria and Mozambique, bringing clean, reliable power for lights, phones, radios, TV and much more to over 3 million people.
In early 2018, Fenix joined forces with ENGIE, one of the world's largest energy companies and a leader in the move to renewable, decentralised and digital energy. This has allowed Fenix to make significant commercial investments to accelerate the path to our mission, via new markets and innovative products. Together, Fenix and ENGIE are making universal access to modern energy a reality.
Position Overview
Fenix is seeking a highly motivated Legal Fellow to support the Legal Team across a wide range of core Fenix Legal workstreams.   This is a fixed term, 6-month position as part of a Legal fellowship programme that will see a Fellow join Fenix Legal on a rolling basis every six months.
This position is not designed as a platform to a full time role at Fenix.  If a full time position matching the skills of a Fellow during their time with Fenix or at a later stage, we would of course be encourage existing and previous Legal Fellows to apply - but candidates should expect this role to be for 6 months only.
Top 5 Key Responsibilities
Legal research in support of the Legal team's activities
Draft and review a range of contracts for each of Fenix's entities across Africa
Manage and improve Fenix's Legal database
Liaise with local counsel for day-to-day operations (change of directors, capital increase)
Support Ethics activities, including due diligence
Deliverables and Activities
This 6-month fixed term position is an exciting chance to join one of the fastest-growing next-generation energy companies in Africa, with the potential opportunity to gain a full-time role if there the right need at the time and you prove to Fenix your hard-work, intelligence, passion for our mission & ability to execute.  The Legal Fellow position will report directly to the Global Director of Legal & Ethics.
Fenix Legal works closely with the finance, commercial, talent, and executive teams to ensure that Fenix maintains legal compliance, marries strong legal agreements to facilitate operations, and unlocks catalytic financing and commercial partnerships across Africa. In addition, Fenix Legal provides advice on legal issues (including matters related to financial services, technology, data protection and intellectual property), supports business strategy development and liaises with ENGIE legal and local counsel as needed. The Legal Fellow will be involved in many of these workstreams, as described in more detail under the Key Responsibilities set out below.
This role presents an opportunity to work with a talented, welcoming, multicultural team operating across multiple countries while helping Fenix create innovative customer and team-driven policies and strategies in pursuit of our goals.
You will be based in Fenix's headquarters in Kampala, Uganda.
Detailed Responsibilities 
General Legal
Maintain current knowledge of updates to legislation throughout all jurisdictions within which Fenix operates
Help draft and review legal documentation for Fenix's various projects and operations
Help implement corporate structures as we open offices in new markets, which include coordinating incorporation, regulatory compliance and real estate leases
Help implement corporate governance matters for Fenix's entities, including board meetings, shareholder meetings and director appointments/resignations
Help coordinate instructions to local counsel across jurisdictions
Research and support in relation to data protection
Help with IP development and monitor trademark/patent registrations
Legal database 
Manage Fenix Legal's database, with systematic and user-friendly filing of all contracts, legal documents, advice memos, etc.
Develop reference pages for other teams with commonly requested legal resources (e.g. template NDAs with guidance on how to choose and adapt template)
Ethics
Support the Global Director of Legal & Ethics in its capacity as Ethics Officer for Fenix, including:

Carrying preliminary due diligence ethics checks on counterparties
Preparing training materials in both English and French
Adapting template ethics clauses for new agreements
Experience
Exceptional academic credentials, including a Masters degree in civil or common law with knowledge / experience of both legal systems
1-2 years of experience working in law firms and/or in-house legal teams
Experience working in African jurisdictions and liaising with local counsel
Experience in corporate law and commercial law; intellectual property, fintech / technology experience also an important plus
Required Skills
Strong commitment to Fenix's mission to improve the quality of life of our customers through life-changing energy and financial services
High level of attention to detail, accuracy, and thoroughness
Flexibility to simultaneously manage a wide range of projects
Ability to apply business-oriented legal and critical thinking skills
Discretion in working with departments that handle confidential information
Positive attitude and team player
High degree of professional ethics and integrity
Excellent judgment, solution-oriented critical thinking, and outstanding analytical skills
Ability to work within a team of members from varying cultural backgrounds as well as with counterparts of varying cultural backgrounds.
Languages
Professional proficiency in English and French is preferred for this role, but exceptional candidates who are not fluent in French may also be considered.
WARNING: Do not to pay any money to get a job. Please report fraudulent jobs to info@everjobs.ug