Description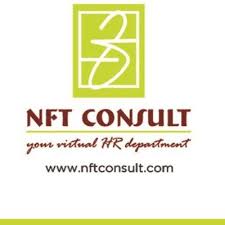 Our client is a legal  Firm born and founded with  East African roots, they view their  work from a global perspective, while advising their  clients in a wide variety of sectors including banking and finance, energy and natural resources, securities, capital markets, mergers and acquisitions.
The firm addresses an array of legal and business challenges the clients may encounter while pursuing their business goals. The firm recognizes that the clients must not just survive the modern nuances of business and commerce but grow in spite of them.To this end, they have brought together a dynamic team of young, gifted and industrious attorneys.
We are looking for a Legal Associate for our client to provide current, timely and professional legal advice to Clients in accordance with relevant laws, under the firm name and to represent clients in courts of law and other quasi-judicial bodies as may be assigned by the Supervisor. This Associate will also participate in and contribute to the growth of the firm in all aspects.
Main Responsibilities:
Interviewing clients and providing them with expert legal advice and analysis of the strength of their case as may be assigned by the Partners.
Researching and preparing cases and presenting them in court whether or not under supervision.
Prepare and draft legal documents, resolutions and agreements for all assigned cases
Coordinate and lead mediations, negotiations, and other forms of alternative dispute resolution for clients as required by supervisor.
Representing clients in court, public enquiries, arbitrations and tribunals and interpret rulings to ensure that clients understand them
Prepare legal briefs and opinions, and file cases in the courts of Judicature as required.
Generate summary of billable work, pursue opportunities for new business and design client strategies that maximize client growth and retention for the firm
Liaise with and pursue action from various government offices in order to obtain letters of administration, land transfers, incorporation and registration of companies per clients' needs.
Attend advocate meetings and confer with the team on regular basis to coordinate cases, brainstorm ideas, give status reports and develop strategies for next action.
 Input and submit weekly reports and ensure that case schedules for the following week are submitted within set timelines
The IdeaCandidate should have:
Excellent critical thinking and legal analysis
Excellent oral and written communication skills. Legal drafting is key.
Ability to follow up and close issues
Strong negotiation and influencing skills
Strong knowledge of laws, legal codes, court procedures, precedents and other legal processes and regulations
Good problem-solving skills, with ability to make sound judgment and decisions
Computer literacy.
Qualifications and Experience
Academic: Bachelor of Laws Degree from a recognized institution.
Professional: Diploma in Legal Practice (LDC) or approved Bar Association, with practicing license.
Experience: 1-2 years' experience as a practicing attorney. Experience in civil and commercial litigation preferred.
Working knowledge of commercial  and  land transactions is an added advantage.
WARNING: Do not to pay any money to get a job. Please report fraudulent jobs to info@everjobs.ug