Description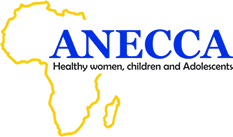 Reports to: Finance and Administration Director
Duty station: Moroto
Institutional Background
The African Network for the Care of Children Affected by HIV/AIDS (ANECCA) is a network of clinicians and social scientists with a mission to improve the quality of health care services for women, children, adolescents, young adults, and their families in Africa. ANECCA is a registered NGO in Uganda with strong collaboration with the Ministry of Health, District Local Government, and other related institutions.
ANECCA is implementing the USAID Local Partner Health Services – Karamoja Activity, purposely to Support the public health sector to increase the availability, accessibility and utilization of quality integrated HIV and TB services in the Karamoja-region in Eastern Uganda. We are thus seeking applications for qualified individuals for the position of Health Informatics Officer to be based at the Moroto office.

Roles and Responsibilities
• Review diagnostics and assess the functionality and efficiency of systems
• Implement security measures
• Monitor security certificates and company compliance of requirements
• Offer technical support to company staff and troubleshoot computer problems
• Install and update company software and hardware as needed
• Anticipate and report the cost of replacing or updating computer items.
• Install new Information Technology Systems, assess existing systems, implements upgrades as needed and in accordance with ANECCA standards and the LPHS-Karamoja Project operational requirements
• Responsible for administration of centralized network services both at the LPHS, Karamoja Project and the supported health facilities.
• Administering the Projects Active Directory Domain Services (AD DS), Firewall, FTP Server, Web Server, Backup Solution and Security System
• Maintain and execute corporate LPHS-Karamoja Project disaster recovery procedures
• Documents and maintains IT Systems installations and/ or upgrade configuration procedures and standards
• Provide direction and supervises major IT projects, priorities, standards, policies and procedures
• Manage a complex environment consisting of user access, file and print shares, network subnets, ANECCA specific software applications, and high performance computing.
• Responsible for end-to end IT operations, performs daily system monitoring, verifies the integrity and availability of all hardware, server resources, systems and key processes, security, reviewing system and application logs, and completion of scheduled jobs such as backups.
• Apply OS patches and upgrades on a regular basis, and upgrade administrative tools and utilities; configure/add new services as necessary.
• Provide network design, installation, monitoring, management, and troubleshooting for LANs and Access Points.
• Manage IT projects and vendors, including procurement, project planning and implementation.
• Ensure compliance with ANECCA Information security policies, procedures and standards.
• Perform regular security monitoring to identify any possible intrusions Assess IT Infrastructure on a regular basis to ensure it continues to meet necessary demands.
• Assist in the planning, research, purchasing and installation of IT systems and products.
• Maintains current and accurate inventory of technology hardware, software and resources.
• Train the project staff about new and potential use of the IT Systems, provide orientation to new users of implemented technology, ANECCA IT policies, procedures, standards and various application.
Qualifications, Skills and Experience:
• Bachelor's Degree in Computer Science, Information Technology, Mathematics or related field.
• Professional Certifications in the areas of Information Technology and Computing: CCNA, MCSA, CompTIA Network+, CompTIA A+, ITIL is an added advantage
• Six (6) or more years of professional experience in designing and implementing IT projects in developing countries, which must include: 3+ years of full experience of administering, build and maintenance of Windows Server 2008+ OS, Windows 10, Mac OS, Linux OS, 3+ years of experience working with technology users;
• 3+ years of experience administering TCP/IP LANS
• Demonstrated experience with Cloud Technologies and Google Collaboration tools such as Gmail, Google Calendar, Google Drive, Google Sheets, Google Docs, etc
• Experience setting up and troubleshooting various technology equipment such as laptops, video conferencing systems, mobiles, etc.
• Proven ability to manage multiple projects simultaneously while paying strict attention to detail.
• Advanced problem-solving skills and the ability to correctly determine proper course of action needed for safe and efficient resolution to any technology issue
• Demonstrated ability to perform assigned work independently, prioritize user requests and escalate appropriately
• Experience with IT Help Desk support strongly desired.
• Excellent written and verbal communication skills to a variety of audiences (management, peers, users) Ability to work in a collaborative environment and to be self-managing.
• Solid understanding of the business of IT service delivery
• Strong organizational skills.
• Extensive knowledge of Microsoft Office Suite.
• Strong communication and interpersonal skills.
• Must be able to maintain confidentiality for all project and staff proprietary matters
• Relevant experience with USAID-funded programs and knowledge of USAID rules, and regulations strongly desired
Applying Instructions
All interested persons are requested to apply by sending detailed applications with most recent resumes and references to Esther Namwase email:
enamwase@anecca.org
WARNING: Do not to pay any money to get a job. Please report fraudulent jobs to info@everjobs.ug